---
AR Code Tech | 19/10/2023 |
---
Introducing the innovative "Text to AR" feature on ar-code.com, which allows you to instantly create engaging augmented reality experiences from text. This feature is also available through the free AR Text iOS app (https://ar-text.com).
Effortless 3D Modeling
Our "Text to AR" service is designed to be user-friendly while offering extensive customization options. Simply input your text, select its color, and choose the font. An instant preview of your 3D model will be displayed. Click the "AR rendering" button to initiate the 3D modeling process, which takes approximately 10 seconds.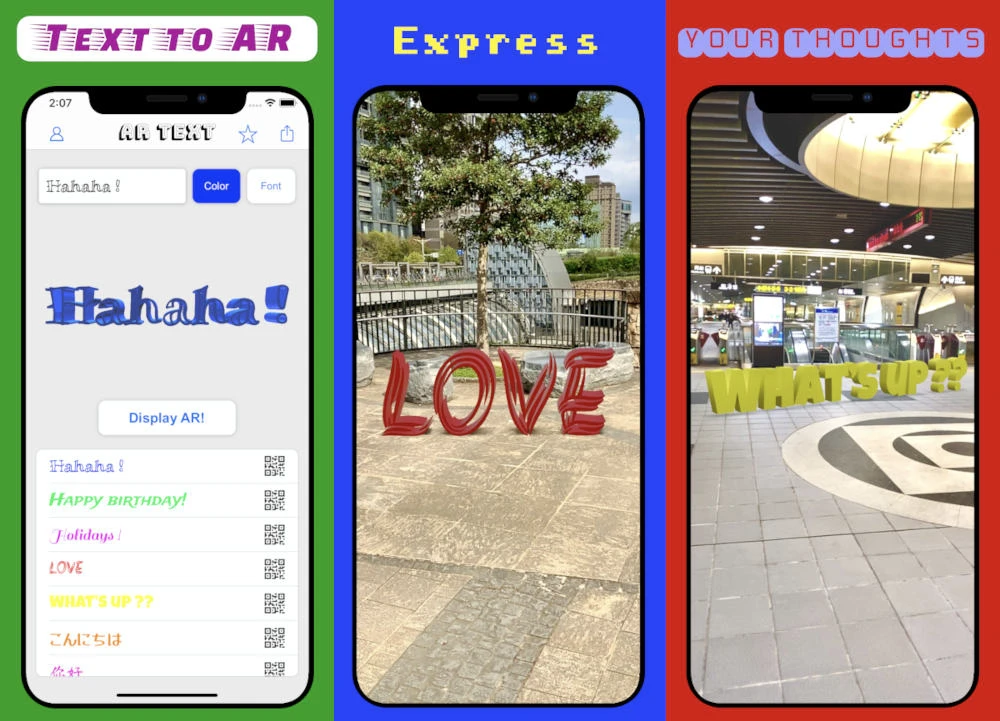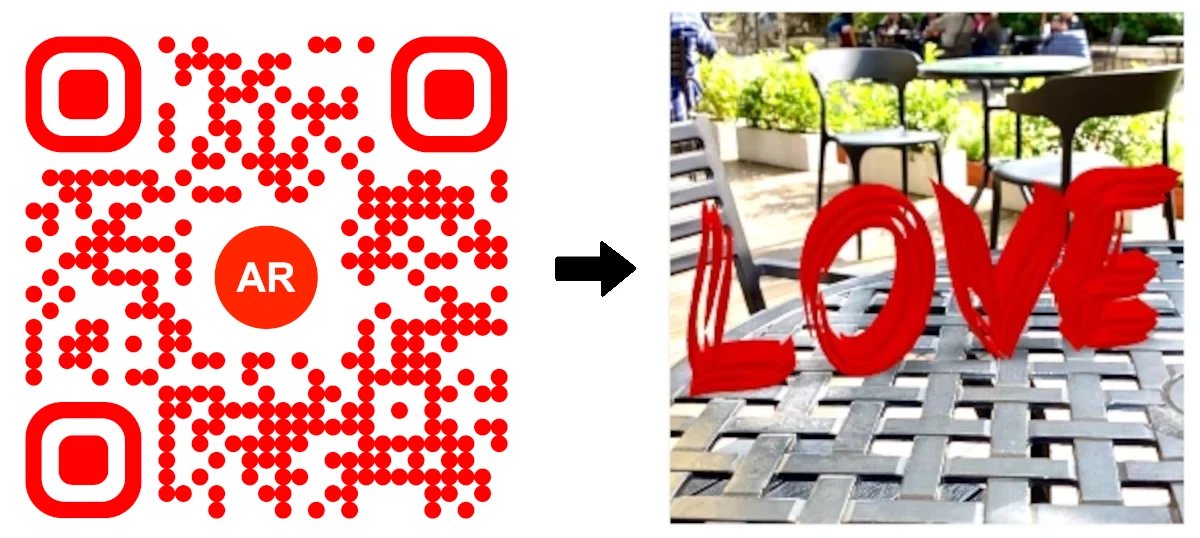 Once your AR experience is created, it will automatically launch for viewing and be saved within your app.
Generating AR Codes within the iOS AR Text App
To facilitate sharing your AR experiences, we've incorporated the ability to generate AR Codes within the AR Text app. These AR Codes can be connected to your AR Code account using an API key.
Download the AR Text mobile application using the link below or explore our online tool to create your custom "Text to AR" experiences.
AR Text is a versatile tool for crafting personalized augmented reality experiences by transforming text into immersive media.
You can experiment with Text to AR using both AR Code and AR Text, available exclusively on the iOS App Store. For Android smartphone users, we recommend using the web version via the AR Code website.

Create AR Text Experiences with the AR Code Web Interface
Begin crafting your "Text to AR" experiences on the web interface at https://ar-code.com.
Watch the AR Text web tool demo: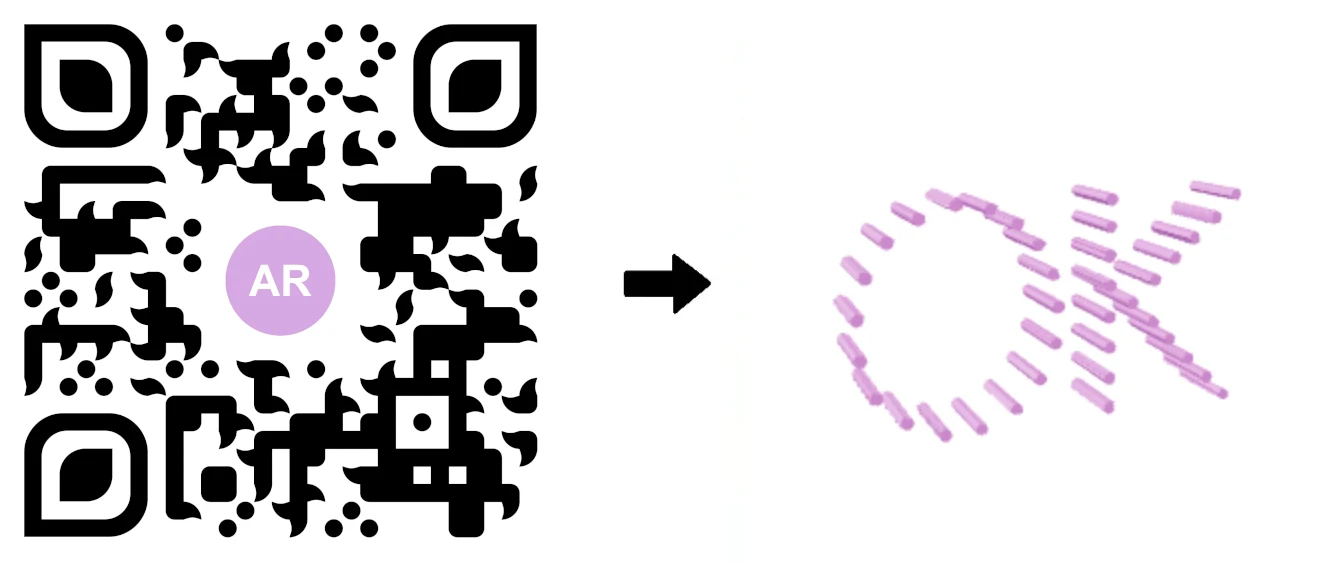 Powering
40,870

AR experiences
Serving
134,883

Scans per day
Trusted by
27885

Creators
Start creating, managing, and tracking your AR Code experiences.