---
Thursday 4th of February 2021 08:45:35 AM |
---
The new "Text to AR" feature on ar-code.com lets you instantly create augmented reality experiences from text. You can also use the feature in the free iOS app AR Text (https://ar-text.com).
Ultra-fast 3D modeling
We've designed this "Text to AR" service to be as simple as possible while offering significant customization possibilities. All you have to do is indicate your text, choose its color and choose its font. A preview of your 3D model will be displayed instantly. Then you click on the "AR rendering" button to start the 3D modeling process lasting about 10 seconds.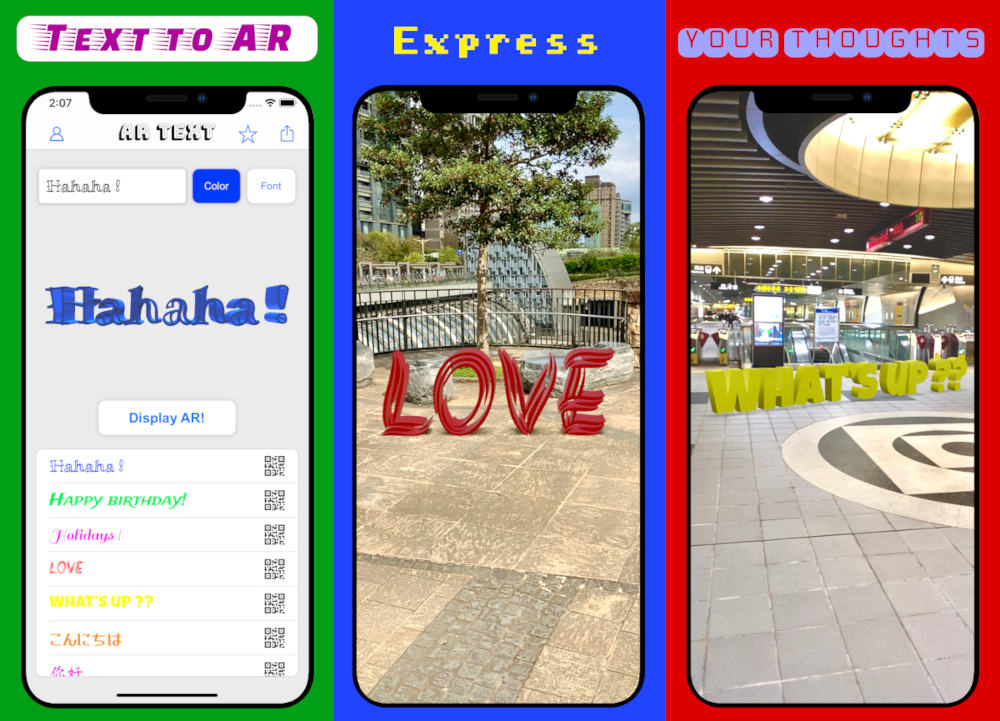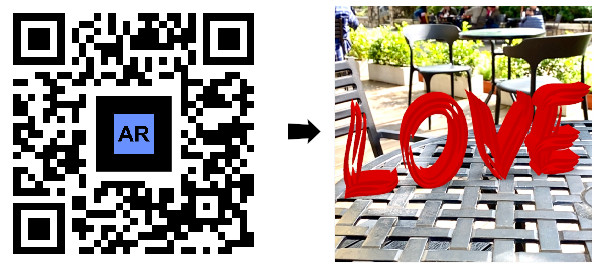 After you have created your AR experience, it will launch automatically for viewing. The experience will be saved in your app.
The generation of AR Code within the iOS AR Text application
To make it easier to share your AR experiences with others, we have implemented the capability to generate AR Codes within AR Text. These AR Codes can be linked to your AR Code account using an API key.
Download the AR Text mobile application using the link below, or explore our online tool to create your own "Text to AR" experiences.
AR Text is a tool you can use to create your own augmented reality experiences by converting text into rich media.
The Text to AR experiments can be performed using both AR Code and AR Text, which is only available on the iOS App Store. We invite people using Android smartphones to use the web version via an AR Code website.

AR Text on the AR Code web interface
Start creating your "text to AR" experiences on the web interface, at https://ar-code.com.
AR Text web tool demo :
Powering
17,704 AR experiences
Serving
18,391 Scans per day
Start creating, managing, editing, and tracking your AR Code experiences.