---
AR Code Tech | 16/11/2023 |
---
In today's fast-paced digital world, the beverage industry is constantly seeking innovative ways to engage consumers. AR Code is at the forefront of this revolution, transforming customer interactions with products like soda bottles or coffee paper cups. The technology allows for accessing 3D content in augmented reality by simply scanning an AR QR Code, providing an immersive digital experience without the need for app downloads.
The Rise of Augmented Reality in Beverage Packaging
Augmented Reality has become a vital marketing tool, creating immersive experiences. AR Code technology, integrated into beverage packaging, allows for interactive storytelling, personalized marketing, and unique digital interactions. This approach enhances the consumer-brand connection and provides a competitive edge. Learn about the differences between QR and AR Codes.
The following AR Code experience shows an AR Logo created from an SVG image file our interface: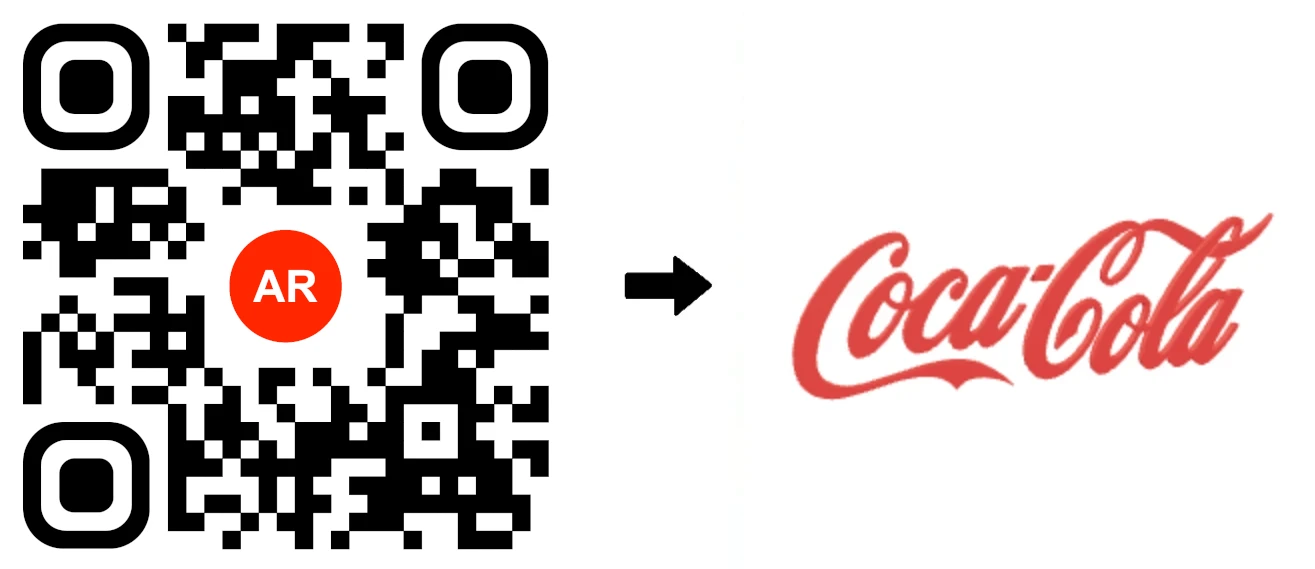 Interactive Beverage Packaging with AR Code
AR Code technology enables brands to digitally interact with customers through AR QR Codes on packaging, leading to unique, product-specific content such as 3D representations, augmented reality marketing content, and more. Brands like Pizza Hut, Amazon, and Ikea are already utilizing AR Codes to enhance customer experience and distinguish themselves from competitors. This technology makes packaging interactive and informative, offering engaging and informative experiences for customers.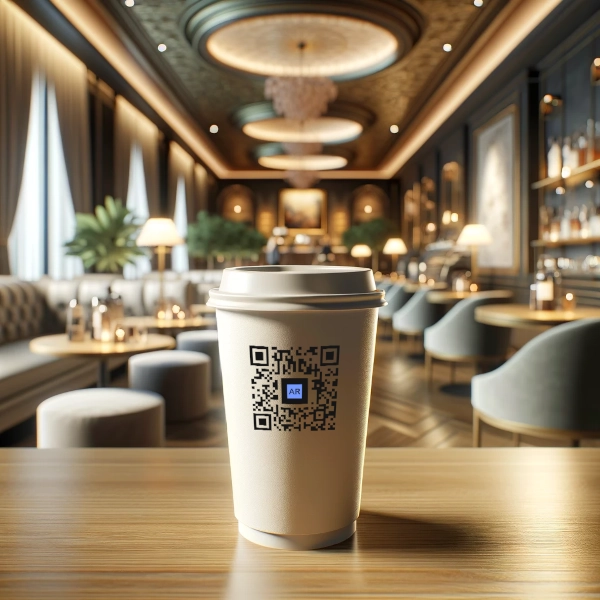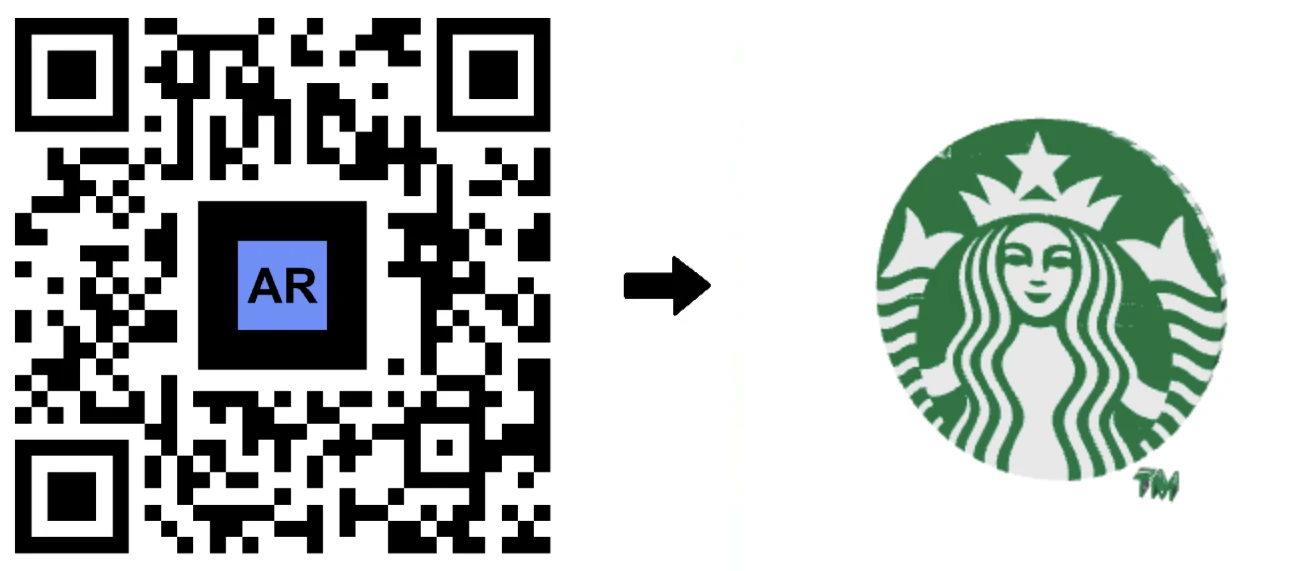 High-Definition 3D Models and AR Videos on Packaging
AR Code technology enables immersive augmented reality experiences featuring high-definition 3D models. Businesses can create unique 3D models or use tools like AR Text, AR Photo, or AR Logo to create simple online 3D models, enhancing customer engagement with interactive AR experiences, which may or may not be linked to a custom URL link. Additionally, AR Video functionality allows businesses to add virtual screens displaying videos with sound on their packaging, providing a unique and engaging experience for customers who scan the AR Code.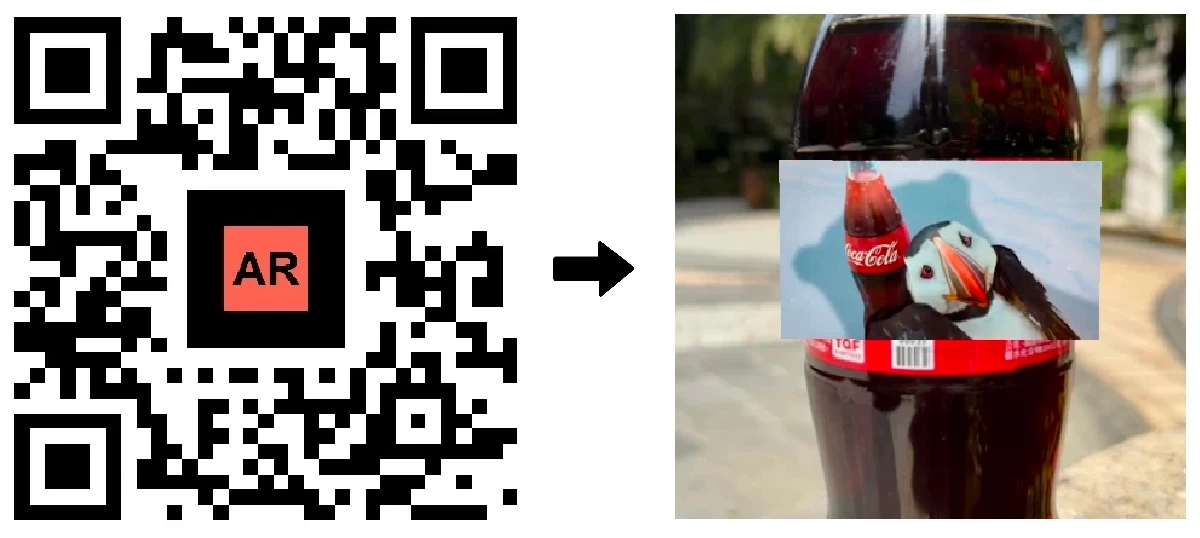 For information about the AR Video tool, please refer to our dedicated blog post: AR Videos QR Codes
Unique AR Experiences with AR Code
AR Code technology allows for creating unique and personalized augmented reality experiences for each product. These codes, scannable with any Android or Apple mobile device, offer instant access to immersive AR experiences without the need for additional mobile apps. They are already compatible with AR glasses like the Meta Quest 3 or the Apple Vision Pro, further distinguishing businesses from their competitors and offering distinctive digital experiences to customers.
Conclusion
AR Code technology enhances product packaging by creating immersive and interactive digital experiences, helping businesses differentiate themselves in the market. With unique AR experiences for each product, businesses can offer engaging and personalized digital experiences to their customers. Additional features like high-definition 3D models, AR videos, and remote data display via the API tool provide new opportunities for innovation and customer interaction through AR technology.
Stay tuned for more insights on AR Code's transformation of everyday experiences. Explore other innovative applications of AR Code technology at our blog!
Frequently Asked Questions
How do AR Codes enhance product packaging?
AR Codes offer unique, personalized AR content for each packaging, such as 3D models, AR text, videos, and remote text data, enhancing the customer's interactive experience.
How do businesses create their own AR Codes?
Businesses can create AR Codes on https://ar-code.com, a platform for uploading 3D models or creating simple online 3D models with tools like AR Text, AR Photo, AR Logo, or AR Portal. These AR Codes can be printed on various materials, implemented on web pages, or other digital media.
Can AR Code be used on any type of beverage packaging?
AR Code is versatile and can be applied to various types of beverage packaging, including soda cans, wine bottles or coffee cups, and more, offering a dynamic way to engage with consumers.
Powering
41,280

AR experiences
Serving
136,923

Scans per day
Trusted by
28297

Creators
Start creating, managing, and tracking your AR Code experiences.