---
Monday 7th of November 2022 07:47:24 AM |
---
Your product packaging comes to life with AR Code. Place an AR QR Code on it to automatically give it the power to display 3D content in Augmented Reality. Customers can easily scan an AR Code via their smartphones (Apple and Android without any app download) and experience augmented reality in their direct environment.
AR Code enhances impersonal, non-interactive packaging
AR Code is a revolutionary new way to engage digitally by scanning a QR Code on a packaging. Using augmented reality, your customers can unlock fun and informative content that is totally unique to their product.
Today most of the packaging provides a small printed information about the product like who made it. With Augmented Reality Codes, it is possible to make your packaging interactive. Now your customers can experience a 3D representation of the product, tutorials, marketing content and more before opening the package!
Many brands are already using AR Codes to offer a unique digital experience to their customers: Pizza hut, Amazon, Ikea ...
Each package can have its own AR Code
With AR Code, you can create a unique AR experience for every product you sell, personalized to your brand. Rather than accessing a web page with a basic QR Code, an AR Code provides instant access to an immersive and interactive augmented reality experience without the need to download any mobile app. An AR Code can be scanned universally by any Android or Apple mobile device, and soon by any AR glasses.
Once created on ar-code.com, all you have to do is print your AR Codes wherever you want, packaging, documents, showcase... Or implement them on web pages or any digital support.
AR Codes to display high definition 3D models
The most impressive AR experiences are those that display an immersive 3D model. On the ar-code.com interface, you can upload your own 3D model or create simple 3D models online with our AR Text, AR Photo, AR logo, and AR Portal tools.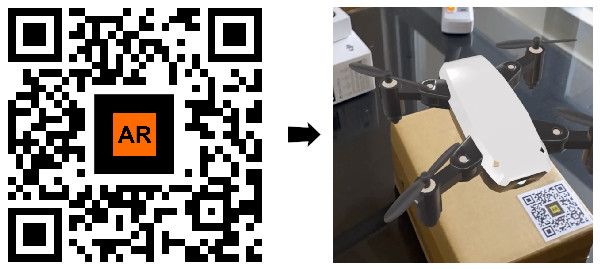 AR Codes to display AR Videos
Our AR Video feature allows companies to add a virtual screen playing video with sound on packaging. This video can be an advertisement or a tutorial for example.
AR Codes on packaging for displaying remote data with our API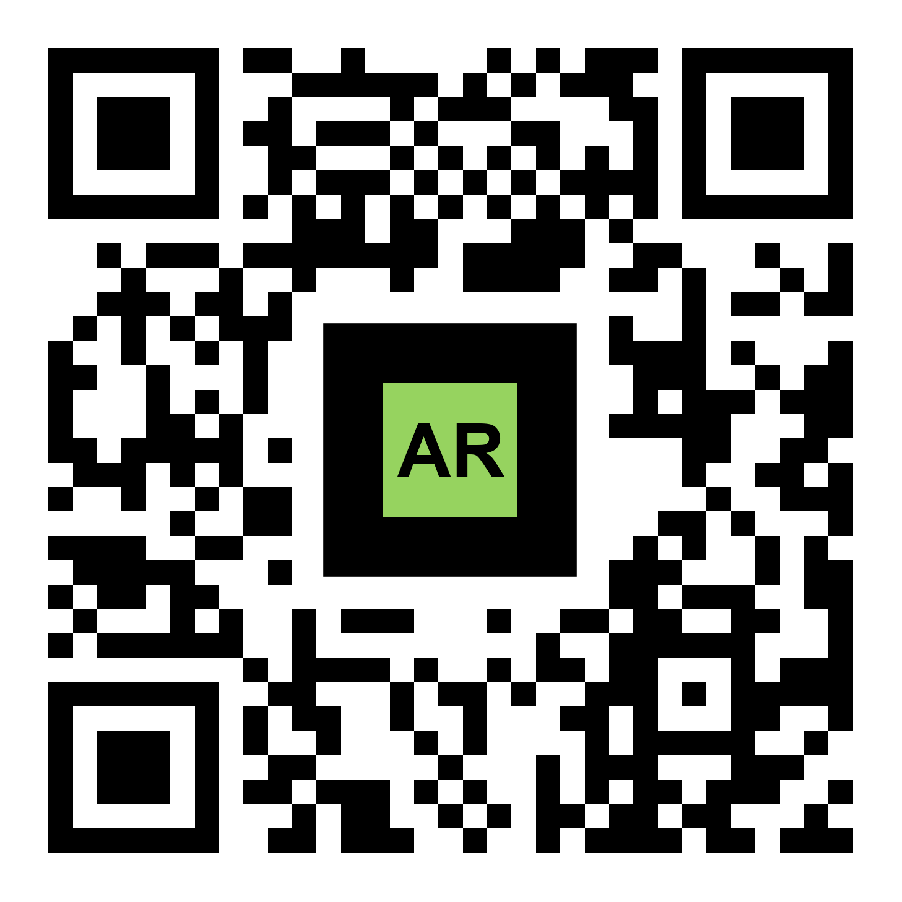 With our API tool to view data remotely on an AR code, you can easily track your shipment. Linked to our API, your AR code can display textual information available remotely on your servers. Like the status of a parcel, information on its destination or the reference of its contents.
Powering
17,704 AR experiences
Serving
18,388 Scans per day
Start creating, managing, editing, and tracking your AR Code experiences.