---
Tutorials | 23/02/2023 |
---
AR Code offers two innovative interfaces that enable users to effortlessly create immersive 3D Augmented Reality photos. These user-friendly tools bring AR photo technology within reach of everyone, simplifying the creation process and making their sharing more enjoyable through AR QR Codes.
The first interface is the AR Frame iOS app, designed for users to create captivating AR photos with their iPhone or iPad. The app offers an intuitive interface, guiding users step-by-step through the process of capturing an image, generating 3D models, and sharing the final AR experience via an AR Code.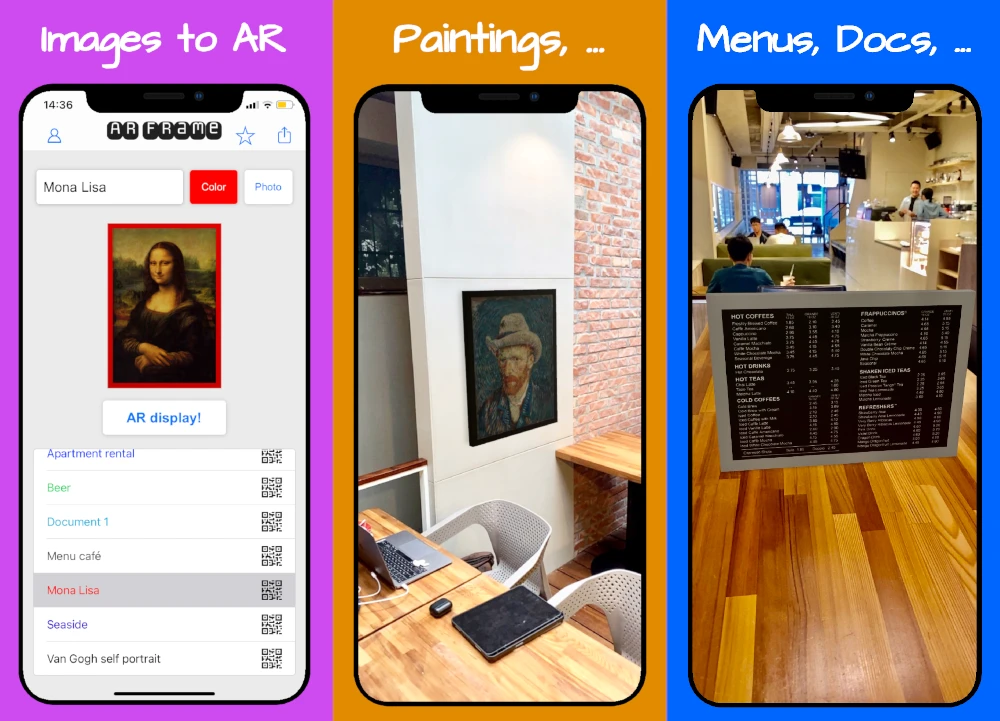 The second interface is available on the AR Code web platform, it empowers users to create stunning 3D AR photos online. This web-based interface provides the necessary tools for creating an 3D AR photo and its AR Code, allowing users to embed it on physical objects or digital media, such as product packaging or websites.
Craft your unique 3D photo experience with just a few clicks. Our advanced 3D processing server will automatically generate and convert visually striking 3D models for AR rendering.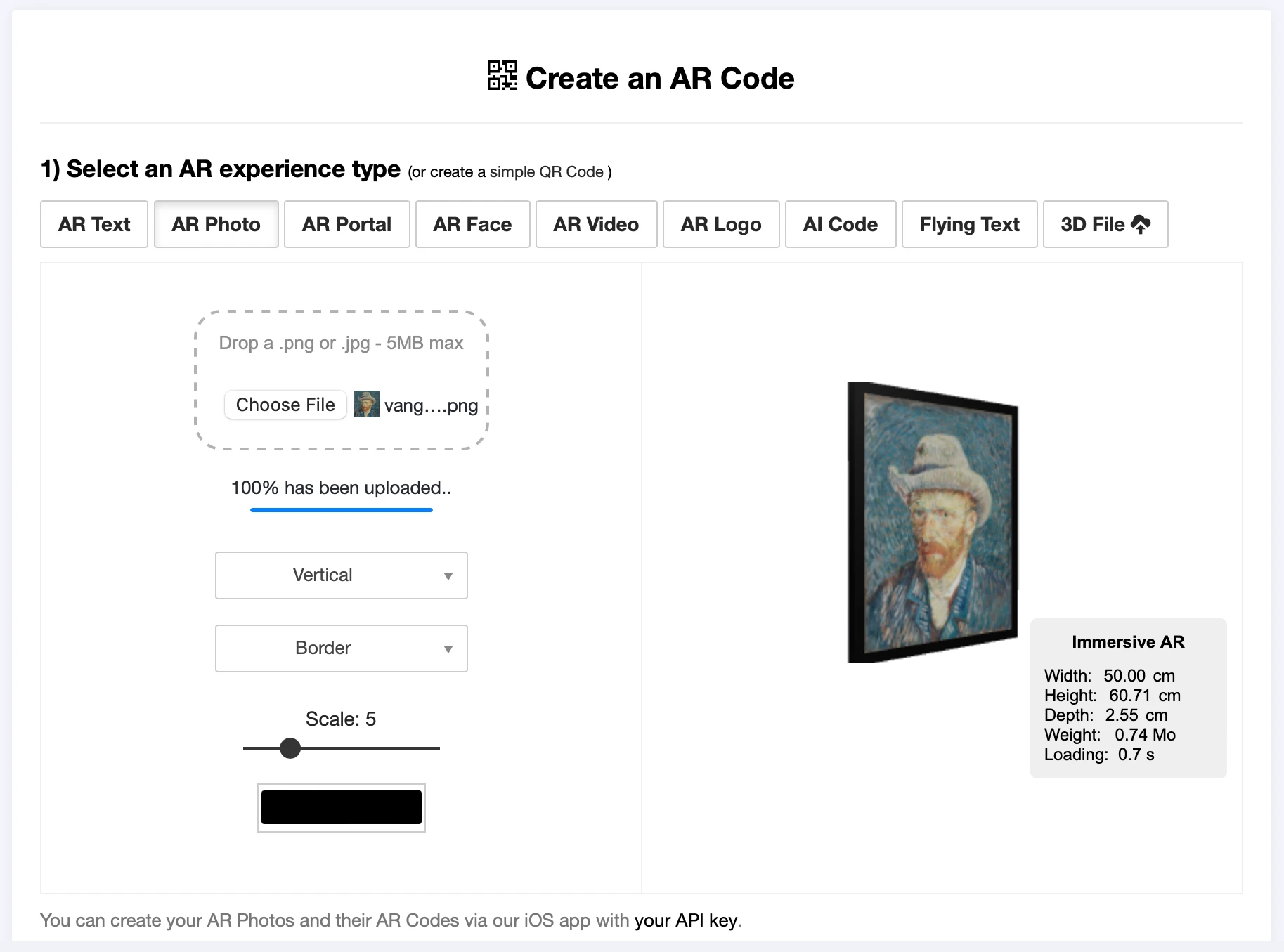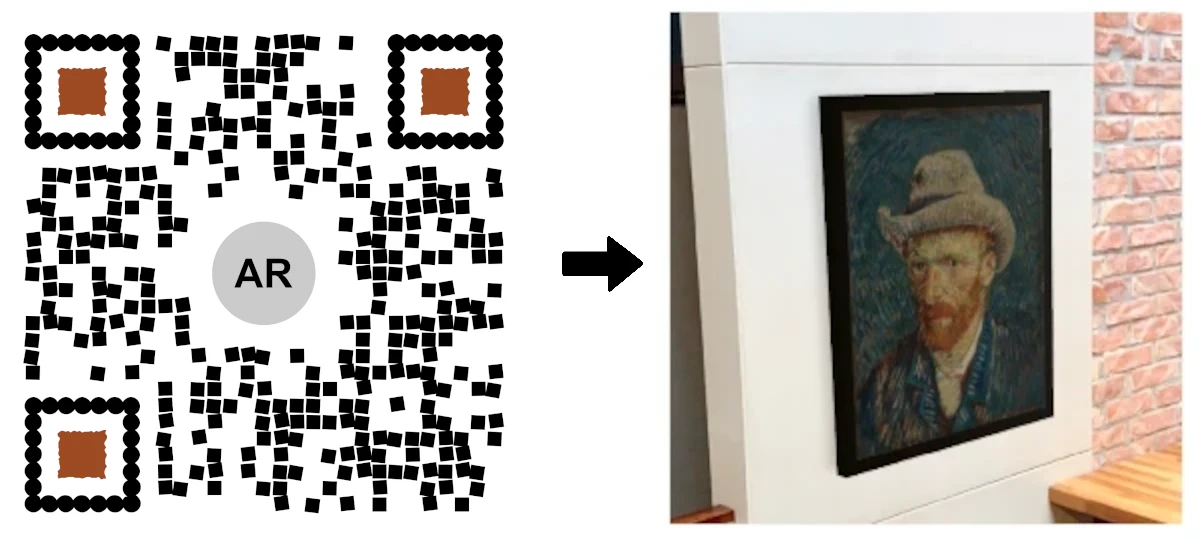 Demonstration video of the AR Frame app
Frequently asked questions
What are 3D AR photos?
3D AR photos are images that have been processed using 3D modeling software to create a three-dimensional representation of the subject. These photos can be viewed in augmented reality (AR), allowing users to interact with and explore the subject in a more immersive way.
What tools are available for creating 3D AR photos?
There are several tools available for creating 3D AR photos, including the AR Frame iOS app and the AR Code web interface. The AR Frame app provides an easy-to-use interface for capturing and processing 3D photos on an iPhone or iPad, while the AR Code web interface allows users to create and embed AR photos on physical objects or digital media such as websites or product packaging.
Powering
32,010

AR experiences
Serving
114,343

Scans per day
Trusted by
21690

Creators
Start creating, managing, and tracking your AR Code experiences.