---
Sunday 10th of April 2022 10:40:05 AM |
---
Blender is an open-source tool for creating 3D artwork. It can import and export files in various formats, including GLB, GLTF, DAE, ABC, USD, BVH, PLY, STL, FBX and X3D (https://www.blender.org/download/).
For your industrial CAD models please follow this tutorial: How to compress / reduce the size of an industrial 3D CAD model with MeshLab and Blender?
Uploading a 3D file on AR Code
To publish a 3D model on AR Code, we recommend a model of no more than 15MB in .glb or .gltf format. A larger model would have a higher definition, but this could then cause a slowdown during the AR display, while lower resolution would speed up the display. More details: Uploading 3D models on AR Code, what File Size and Format?
Reduce your 3D file size before uploading it on AR Code
We suggest that you use Blender to convert and compress your 3D models before uploading them to AR Code.
A good AR Code experience should load in less than 10 seconds on any mobile device. A typical mobile connection operates at an average of 1 megabit per second.
Here's how to compress a 3D file in Blender for Augmented Reality display:
1 - Compress 3D model textures
This step require the use of an image editing software, here we will be using the open source software GIMP (https://www.gimp.org/downloads/)
At first, you need to access texture files of your 3D model. To access them we will use the format: .gltf + .bin + textures:
Import your 3D model into Blender
Export your 3D model in .gltf + .bin + textures
Open texture files in GIMP
Scale images (to 1024X1024 or less if higher compression is needed)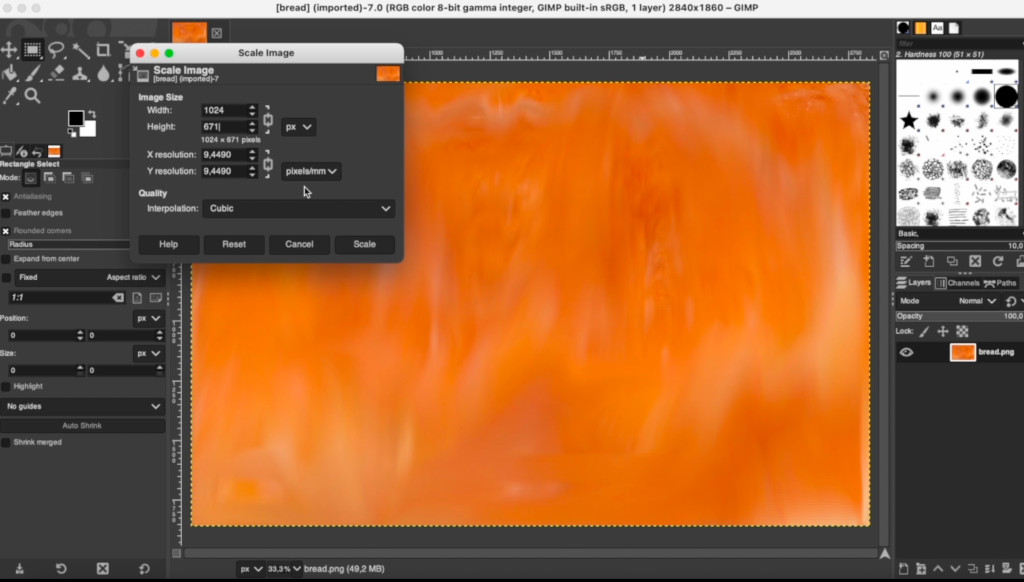 Export textures in *.jpg format with a resolution of 90 (or less if higher compression needed)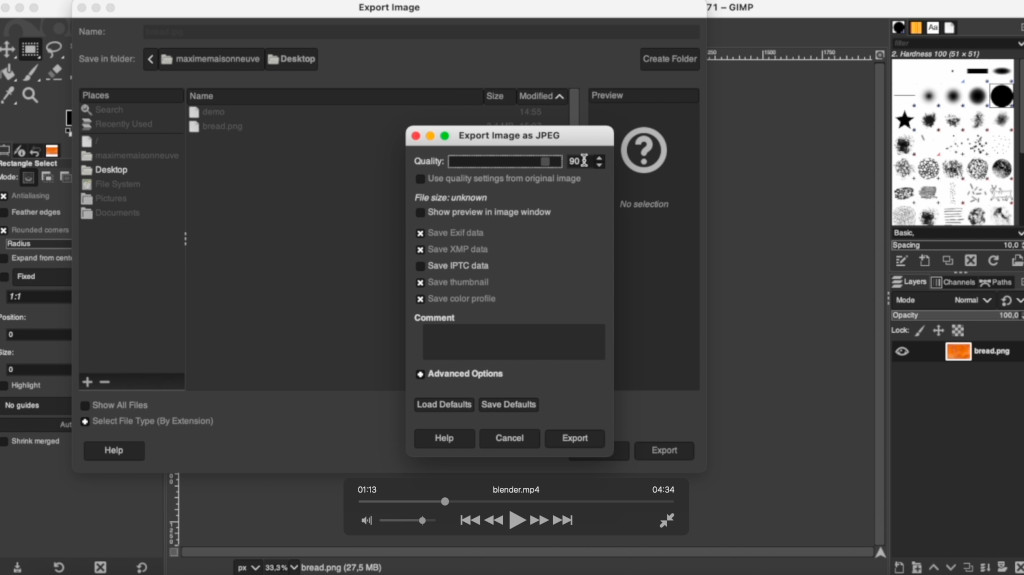 Edit your .gltf file with a text editor by replacing the texture formats if needed (here ".png" to ".jpg")
Save it
2 – Reduce the definition of the 3D model by decimating it in Blender
The second major step in reducing the size of a 3D model is to decimate its meshes.
Import the previously edited *.gltf file into Blender
Select a first mesh to decimate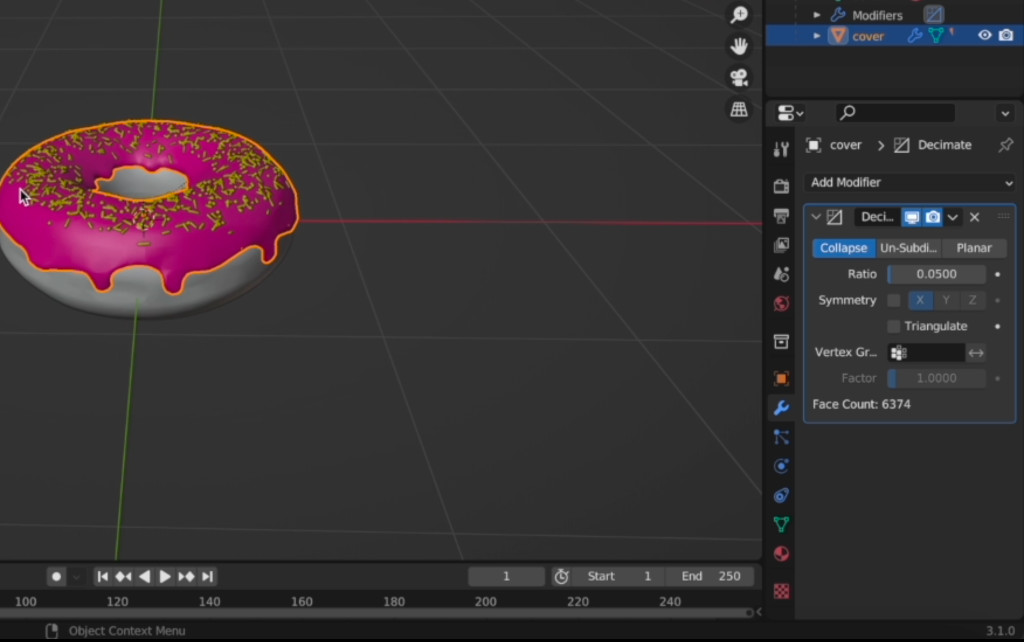 Proceed with the decimation, try to bring back each mesh under 40,000 faces. Always check the 3D rendering. Tip: If your model isn't animated, you can decimate multiple meshes by joining them first.
Export your model in *.glb format by selecting "Apply modifiers" but not the "Compress" option.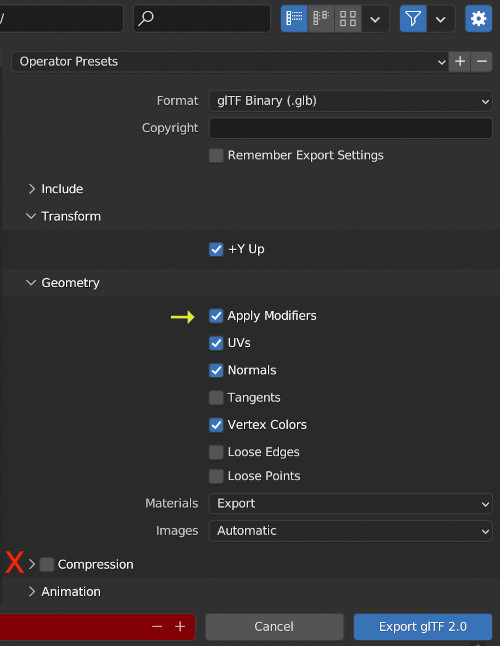 You can now upload your 3D model on the AR Code interface.
Video tutorial to compress a 3D file in Blender
Here is a video with the whole process of compressing a 3D file then uploading it on AR Code.
Powering
17,704 AR experiences
Serving
18,391 Scans per day
Start creating, managing, editing, and tracking your AR Code experiences.