---
Q & A | 23/07/2023 |
---
AR Code offer a unique way for brands to connect with their audience. One exciting features we offer is the ability to create custom pages. This special page appears between the AR Code scan and its display, enabling users to showcase their brand in a more personalized way. For those looking to enhance their AR experience, here's a guide to get you started.
Question: How do I create a unique and branded AR experience using Custom Pages?
Creating a custom page for your AR Code is a feature available to our premium users. This feature allows you to add elements like a banner, logo, URL link, and a message to your AR Code experience. Here's how you can set it up:
Image Requirements:
Logo: Your logo should be 100x100px in dimensions and must be in either PNG or JPG format. It should not exceed a size of 300KB.
Banner: The banner should have a minimum width of 980px and a height ranging between 250px and 500px. It can be in PNG or JPG format, and its size must be within 500KB.
Details to Fill Out: While creating a custom page, you'll need to provide the following details:
Reference name
Website URL
Upload the logo and banner as per the specifications mentioned above
Custom title
Custom message
Linking the Custom Page:
After creating your custom page, you'll have the option to associate it with an AR Code. This can be done when you're either creating a new AR Code or editing an existing one.
If you ever run into any trouble while creating a custom page, remember, you can always send us your details and images via email, and our dedicated support team will help you set it up.
Example of a Custom Page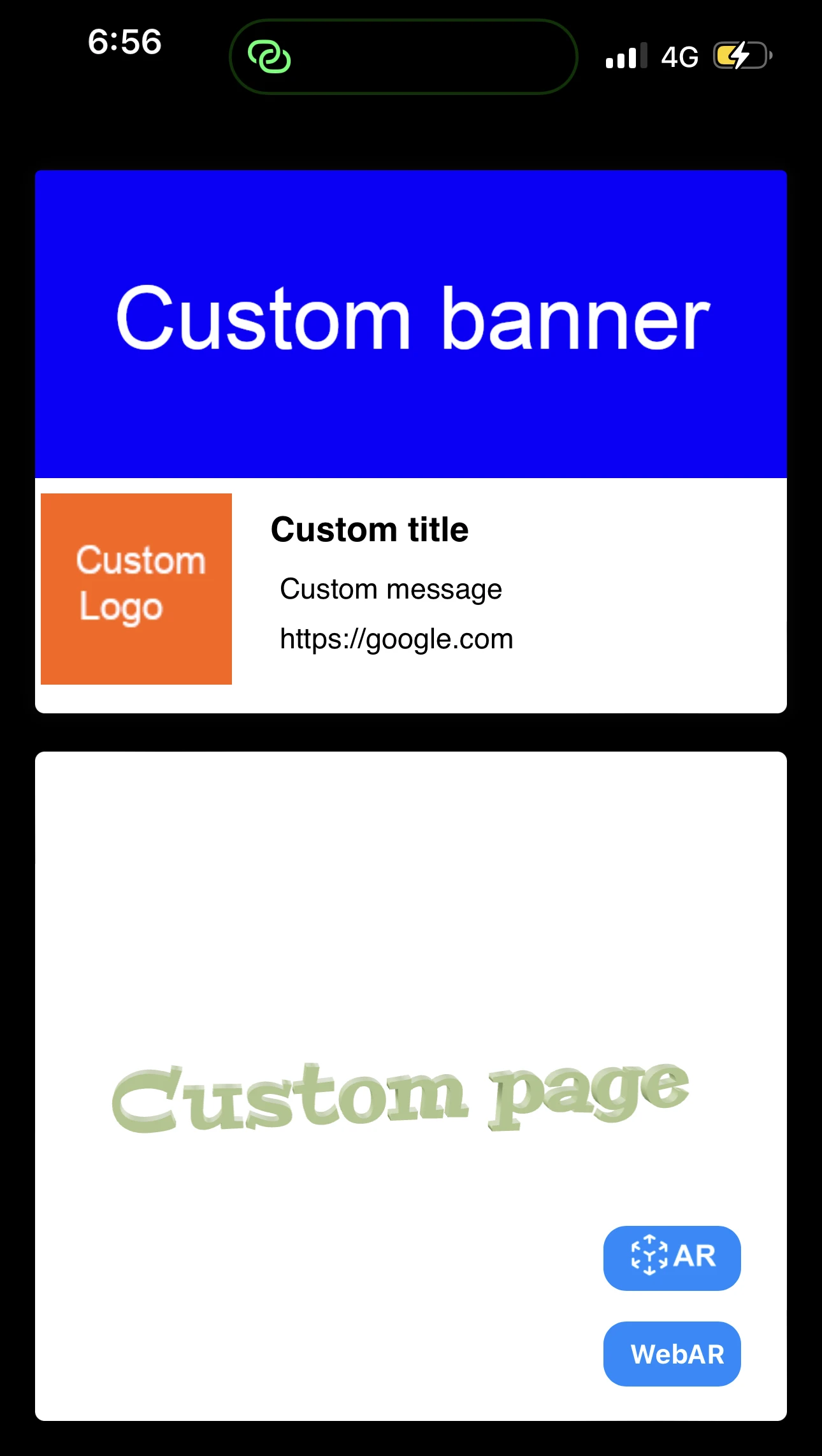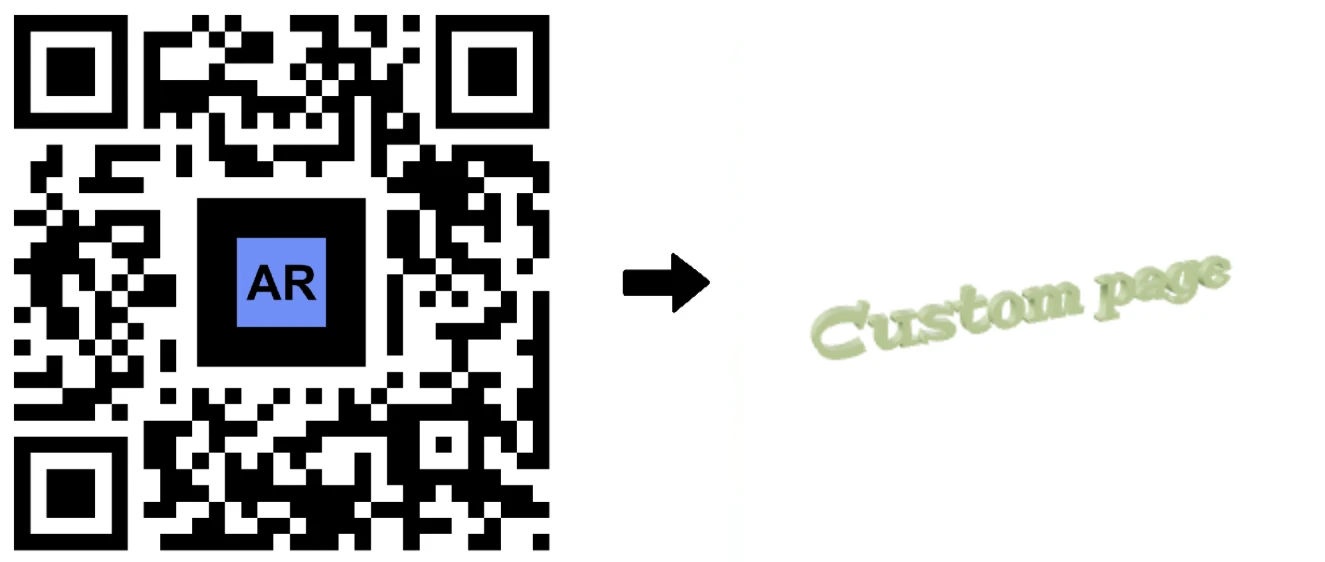 Conclusion
Branding plays an essential role in determining how your audience perceives you. By adding custom pages to your AR Codes, you're offering a richer, more personalized experience. If you ever face issues or have any questions about this feature, never hesitate to reach out to us. We're always here to help!
For more tips and insights about our platform, stay tuned to our blog!
Powering
32,004

AR experiences
Serving
114,341

Scans per day
Trusted by
21688

Creators
Start creating, managing, and tracking your AR Code experiences.