---
WebAR | Tuesday 23rd of May 2023 08:20:20 AM |
---
WebAR solutions like AR Code and Blippar are revolutionizing the way businesses and developers design immersive AR experiences, eliminating the need for users to download dedicated apps.
AR Code and Blippar are two of the leading web-based AR platforms. This article aims to compare these two platforms to help you decide which one best suits your needs.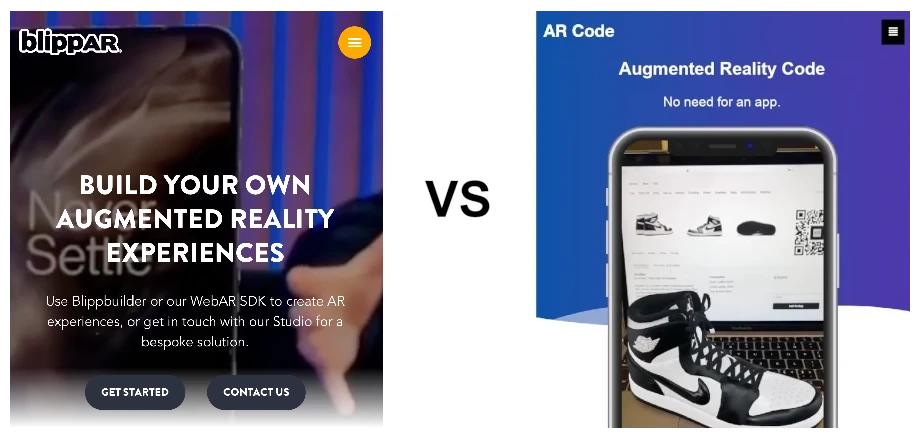 AR Code: Easily create Immersive AR Experiences Without App Downloads
AR Code is a state-of-the-art webAR and immersive AR platform that allows users to create and display captivating AR experiences without the need for a dedicated app or any development skills.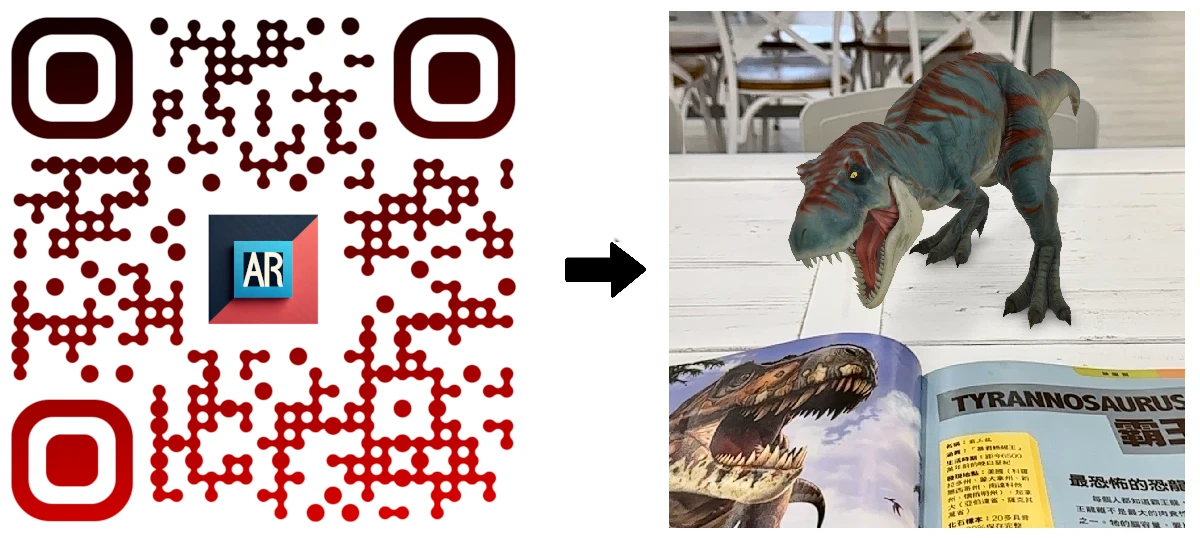 AR Code is compatible with a variety of devices and browsers, providing a seamless and immersive experience for users. AR Code employs AR QR Codes, enabling businesses to anchor AR content anywhere and users to access AR content simply by scanning the code with their device's camera app. This intuitive approach has made AR Code a popular choice among businesses looking to enhance their marketing efforts and provide unique experiences with simple implementation.
Blippar: a Comprehensive WebAR Platform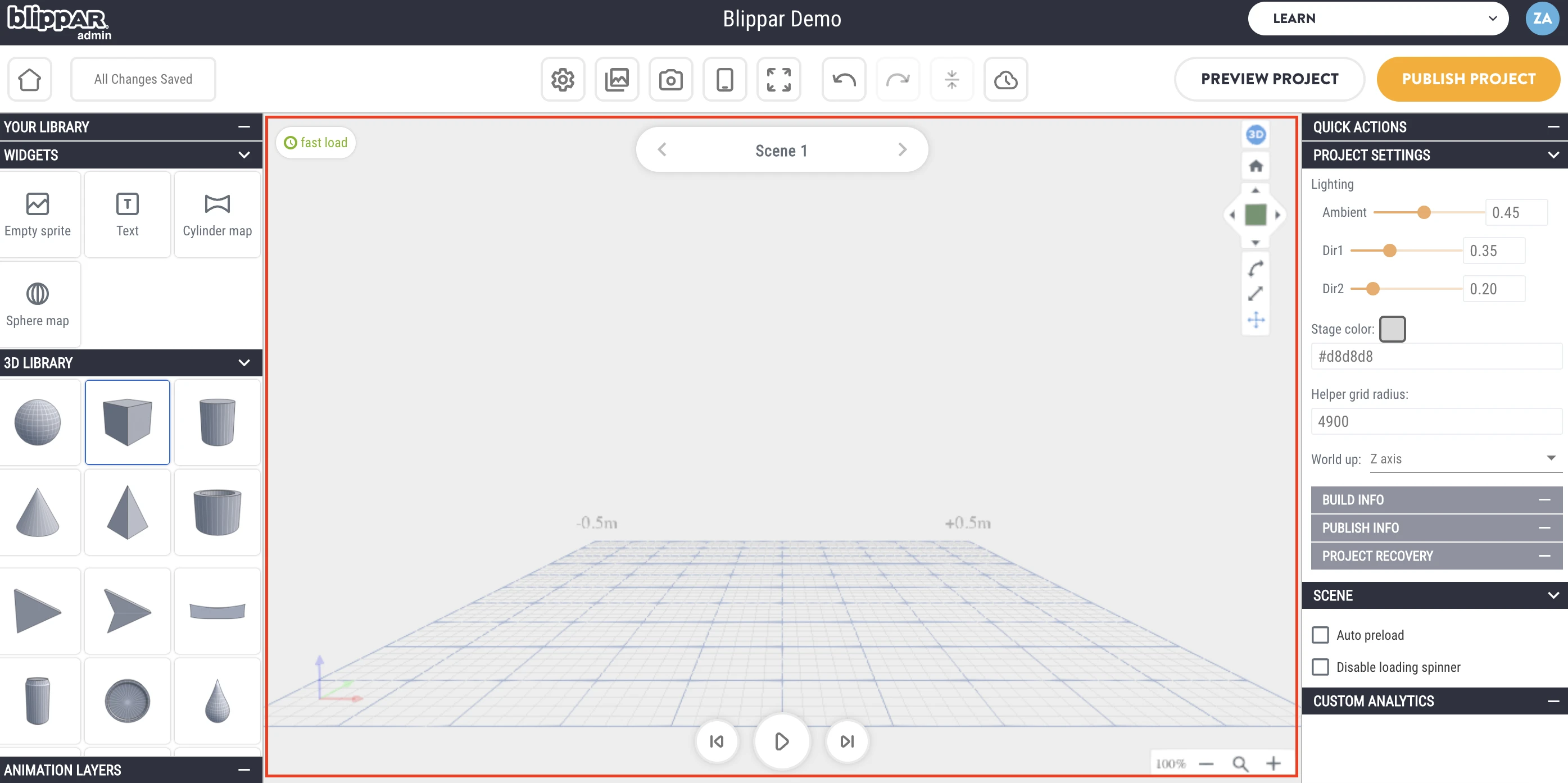 On the other hand, Blippar is a comprehensive WebAR platform that enables users to create and publish augmented reality content with their WebAR SDK. It offers a drag-and-drop interface and allows publishing to the web and any social media platform. Blippar's WebAR SDK is a developer tool that enables the implementation of key AR behaviors in products, delivering high levels of engagement, immersion, and innovation. It is compatible with popular frameworks like PlayCanvas, A-Frame, and Babylon.js, and provides a modular framework for complete flexibility in controlling the user experience.
Advantages Unveiled: AR Code's Simplicity and Blippar's SDK
Both AR Code and Blippar have unique advantages that make them attractive options for businesses and developers.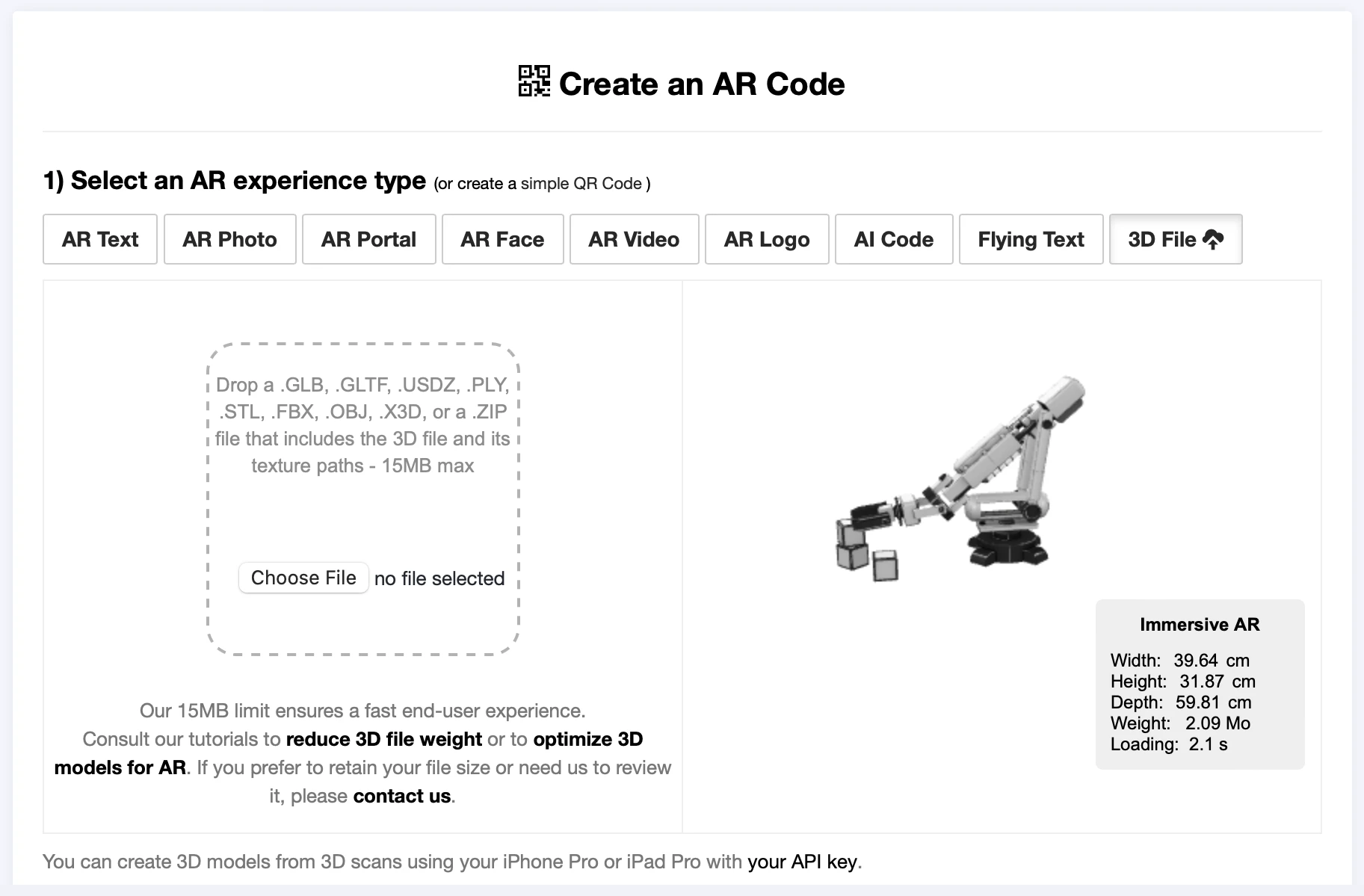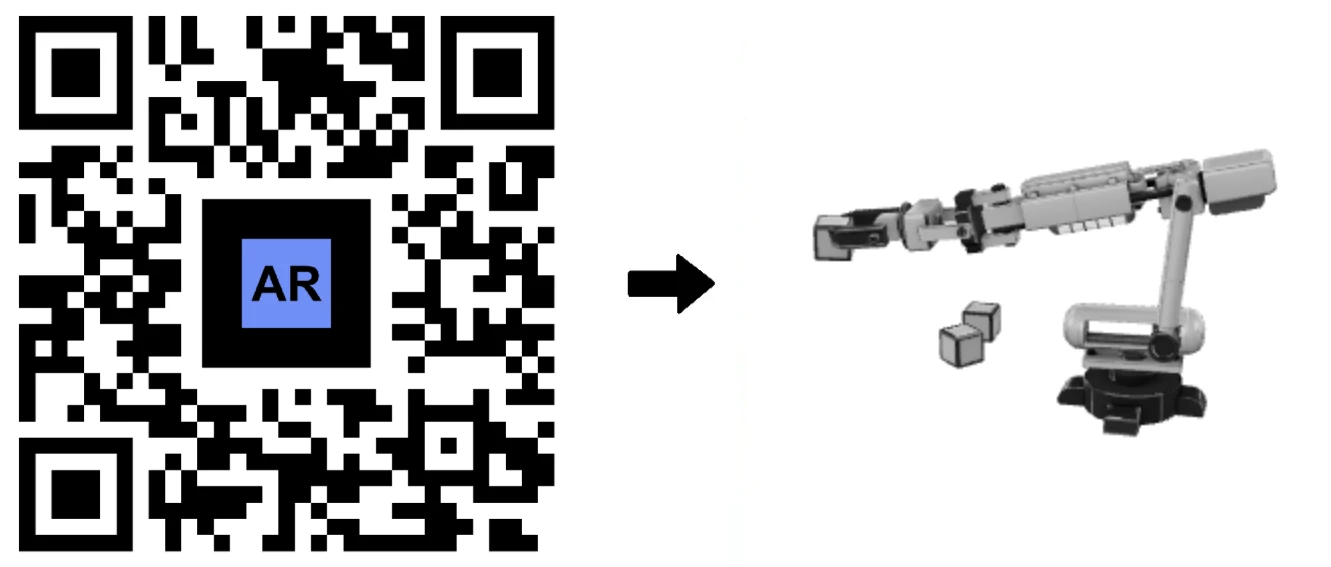 However, AR Code stands out for its simplicity, versatility, and affordability, making it the ideal choice for businesses across various industries. It offers a wide range of easy-to-use creation tools that cater to various AR experiences, making it accessible to users with little or no technical background. These tools include AR Text, AR Photo, AR Portal, Text flying over, AR Filter, AR Video, AR Logo, and 3D file uploads.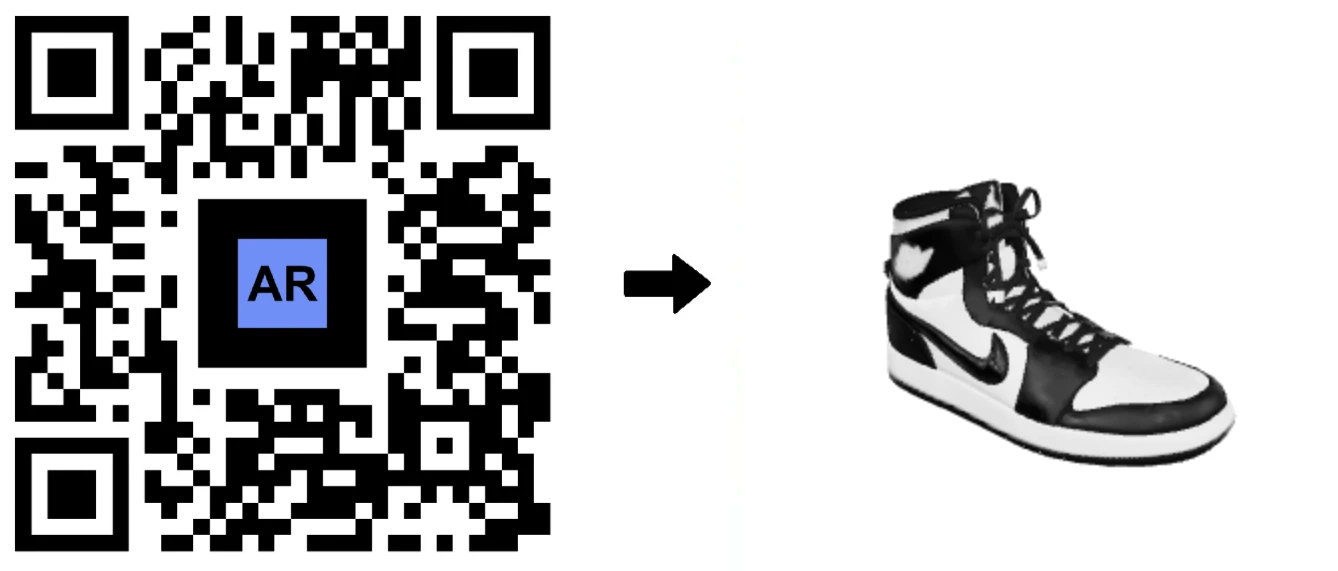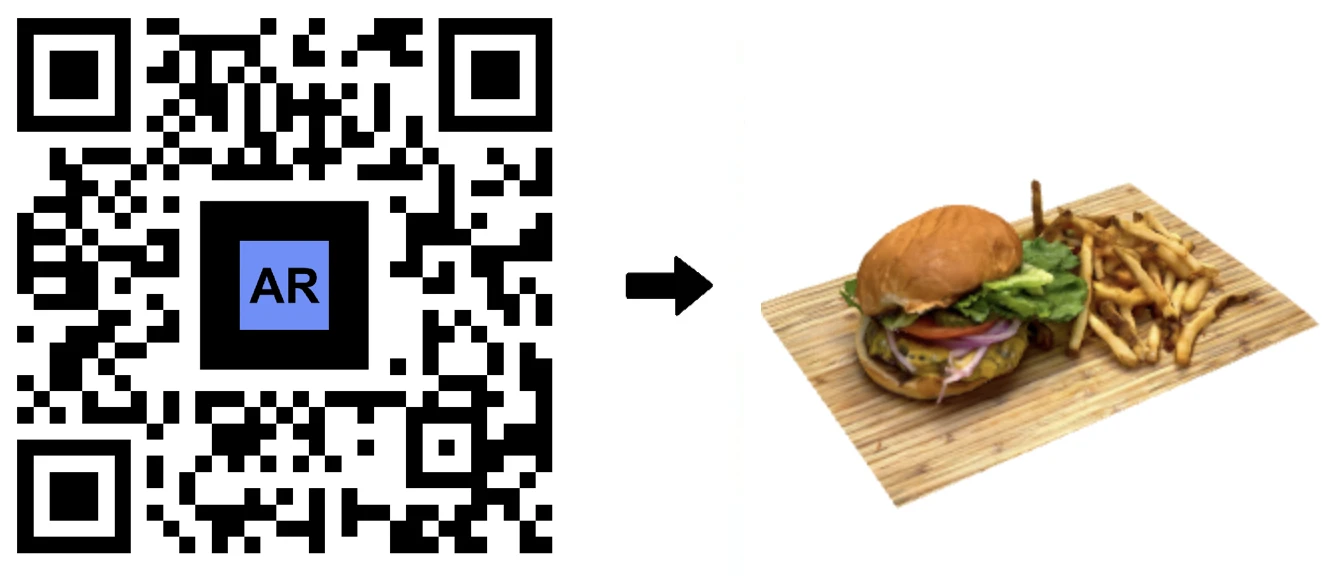 AR Code also provides a variety of tools and resources to help users get started with the platform. Comprehensive documentation, free 3D models to download, tutorials, and community support make it easy to create engaging AR experiences tailored to your business needs. Additionally, AR Code offers a transparent pricing model with flexible plans to accommodate businesses of all sizes.
Blippar's SDK offers features such as image recognition, object tracking, and 3D rendering. One inconvenience associated with every SDKs is their potential learning curve. As with any development kit, developers may need to invest time and effort into understanding the SDK's documentation and implementation process.
Conclusion: AR Code's Appeal for Web-Based AR Experiences
In conclusion, while both AR Code and Blippar offer unique advantages for businesses and developers looking to create web-based AR experiences, AR Code stands out as the more user-friendly, versatile, and affordable option. By leveraging the tools and resources provided by AR Code, you can create engaging AR experiences that resonate with your target audience.
For a comparison between AR Code and another WebAR interface, 8th Wall, please take a look at this blog post: 8thwall VS AR Code
Powering
23,886

AR experiences
Serving
87,918

Scans per day
Trusted by
10668

Creators
Start creating, managing, editing, and tracking your AR Code experiences.