---
Monday 22nd of November 2021 09:53:30 AM |
---
AR Portals are immersive augmented reality experiences that can meet many business needs, especially those of companies that need to immerse their prospect in their product or service before the act of buying.
The real estate industry and the tourism industry are directly concerned, but many other businesses such as museums, leisure places, shops, public places can also improve their marketability with an Augmented Reality Portal.
What is an immersive augmented reality experience?
AR stands for Augmented Reality, a computer technology that combines the recognition of the environment and the projection of related data into the user's field of view. The most common uses of AR technology now go through the smartphone interface, but this technology is slowly evolving into a new type of device that is expected to make AR experiences more stunning: augmented reality glasses or headsets.
There are various types of augmented reality experiences. Some of the most popular augmented reality experiences use social media augmented reality filters that add 3D models around your face. Instagram and Snapchat are the main platforms offering this type of augmented reality experience (You can use an AR Code with this type of AR experience.).
Immersive augmented reality experiences are the ones that completely surround a user's field of vision and create a "another world" feelhing. This meta world is now commonly called "Metaverse".
What is an AR Portal? How does it work?
An AR Portal is a virtual space where users enter to explore the metaverse. To better understand it, here is an example of an AR Portal created with AR Code: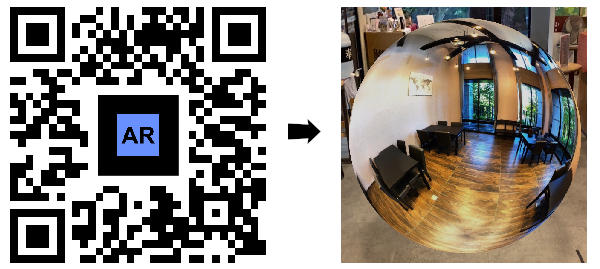 Why to anchor an AR Portal?
To experience an AR Portal, the user must perform one of three basic tasks: use an AR device, click on an AR app, or interact with an AR anchor in the real world.
An AR Portal can be set via location, image recognition, or AR Code. In the case of an AR QR code, there is no need for a third app use.
Here's an example of an AR Portal that can be accessed via an AR Code: You can let your readers explore the AR Portal of a hotel spa or the room they will be sleeping in: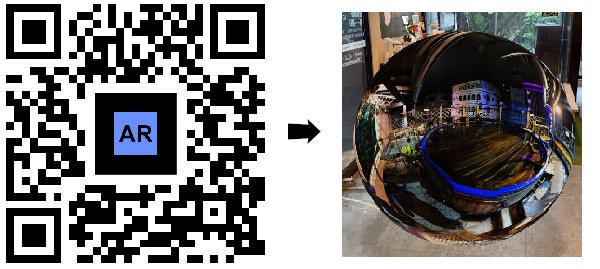 In a world where everyone wears AR glasses, it will be common for people to scan the AR Code on a product's packaging with their glasses and access AR content.
Tutorial: How to create an AR Portal?
To create AR Portals, we developed two designer interfaces: a web interface and an iOS mobile app. Here are some examples of how they look.
AR Portal iOS mobile app
The iOS AR Portal mobile app is easy to use https://apps.apple.com/us/app/ar-portal/id1585482493 :
Download and launch it
Click on the "360 photo" download button
Here you will get the details on how you should take your 360 photo (via Google Street View mobile app or 360 camera).
Upload it
Click on the "AR Rendering" button
Once you've created your portal, you can access its AR Code by clicking on the QR Code icon in the list.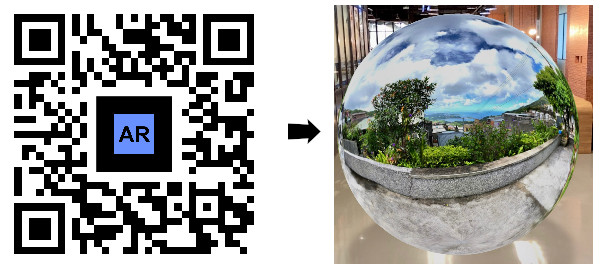 AR Portal creation web interface
The AR Portal web application is available on the web at https://ar-code.com :
Sign up for a free or paid account on AR Code
Click on the AR Portal experience type
Follow the instructions to create your 360 photo
Upload it
Generate your AR Code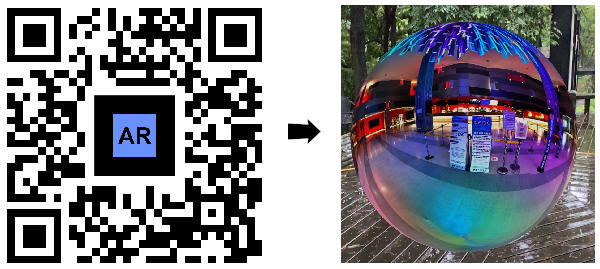 AR Portal examples
AR Portal has its own website https://ar-portal.com with 360 images samples: 360° photos panoramas examples.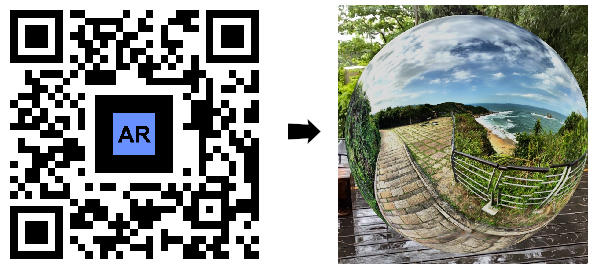 Powering
17,704 AR experiences
Serving
18,390 Scans per day
Start creating, managing, editing, and tracking your AR Code experiences.