---
Tutorials | 23/02/2023 |
---
The AR Text feature is a groundbreaking innovation that brings text to life, allowing users to experience it in an immersive and interactive way.
By converting simple text input into stunning 3D AR experiences, AR Text adds a new dimension to communication, advertising, and education. This cutting-edge technology transforms static text into dynamic, eye-catching visuals that can be easily shared and enjoyed across various platforms. The AR Text feature offers a unique and captivating way to engage audiences, making it an essential tool for businesses, educators, and creative individuals looking to harness the power of augmented reality in their work.
We have developed 2 intuitive interfaces to generate 3D AR text from typing:
Generate stunning "Text to AR" experiences and their AR Codes in one click.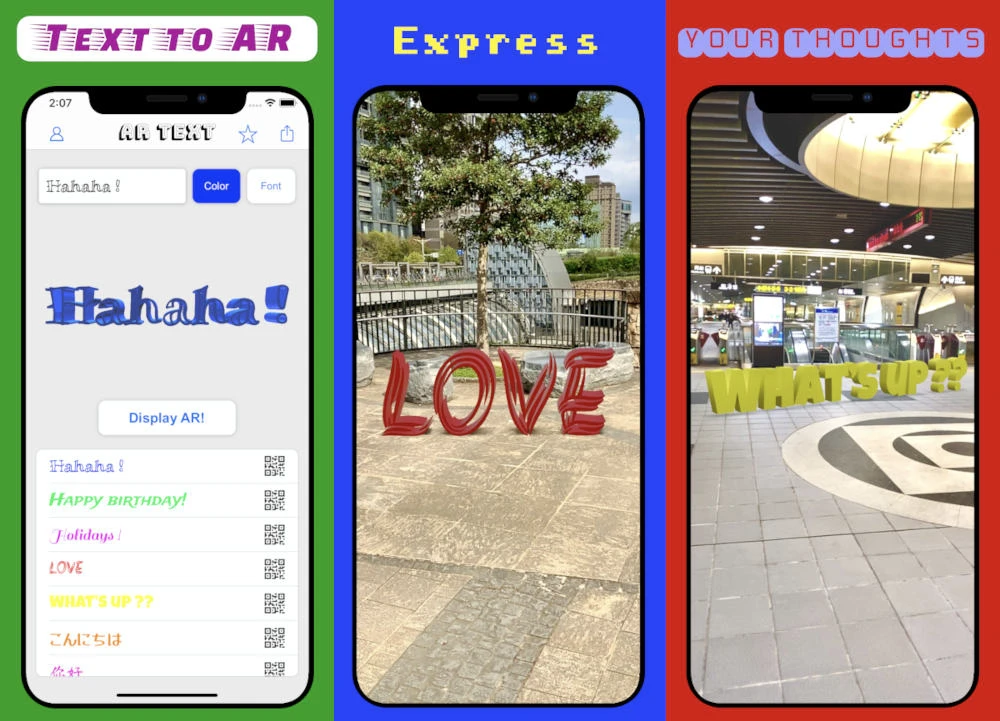 The AR Code web interface
Create your 3D text experience in one click. Our 3D processing server will automatically generate and convert 3D models for an AR rendering.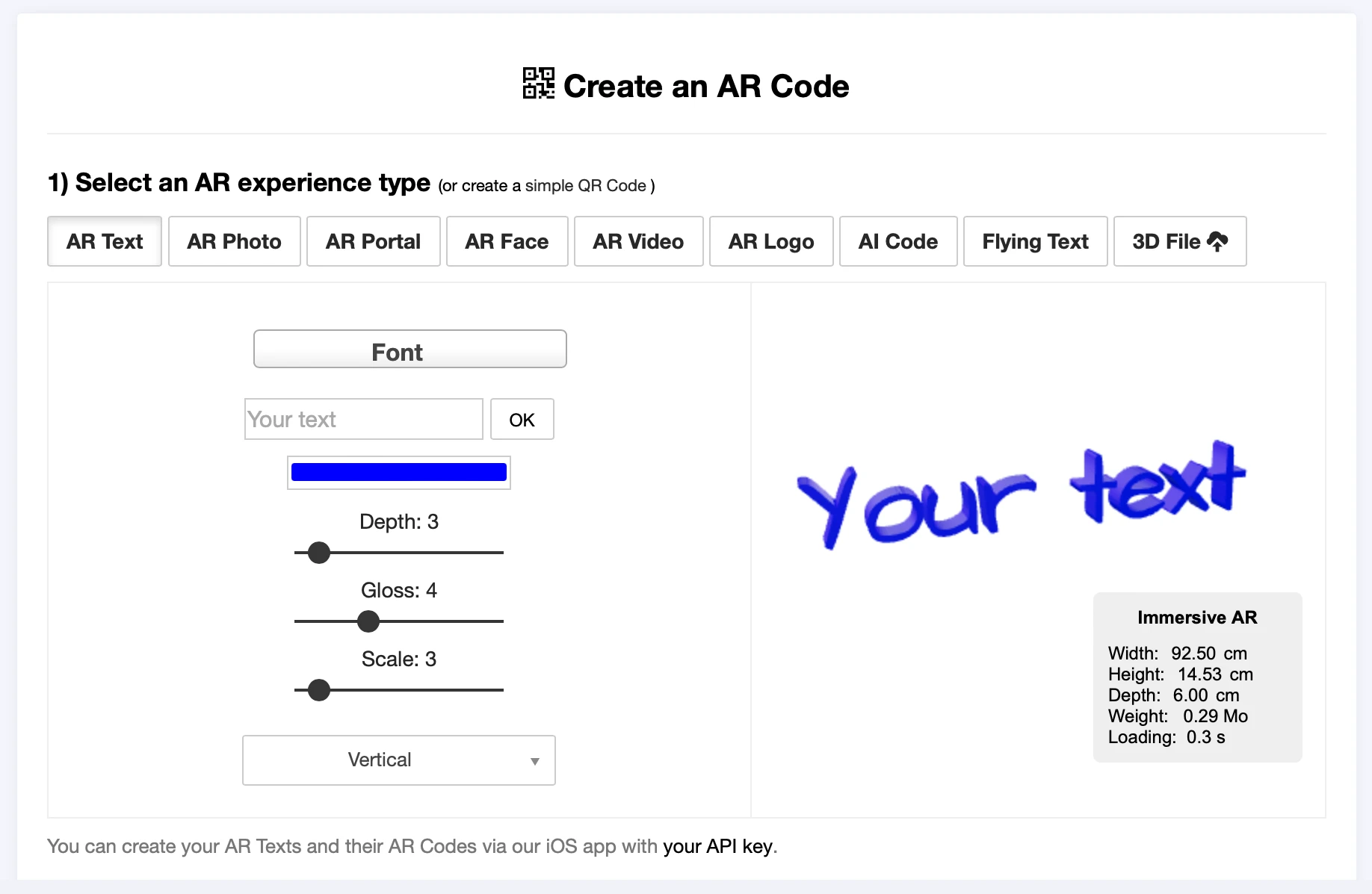 AR Text web tool demo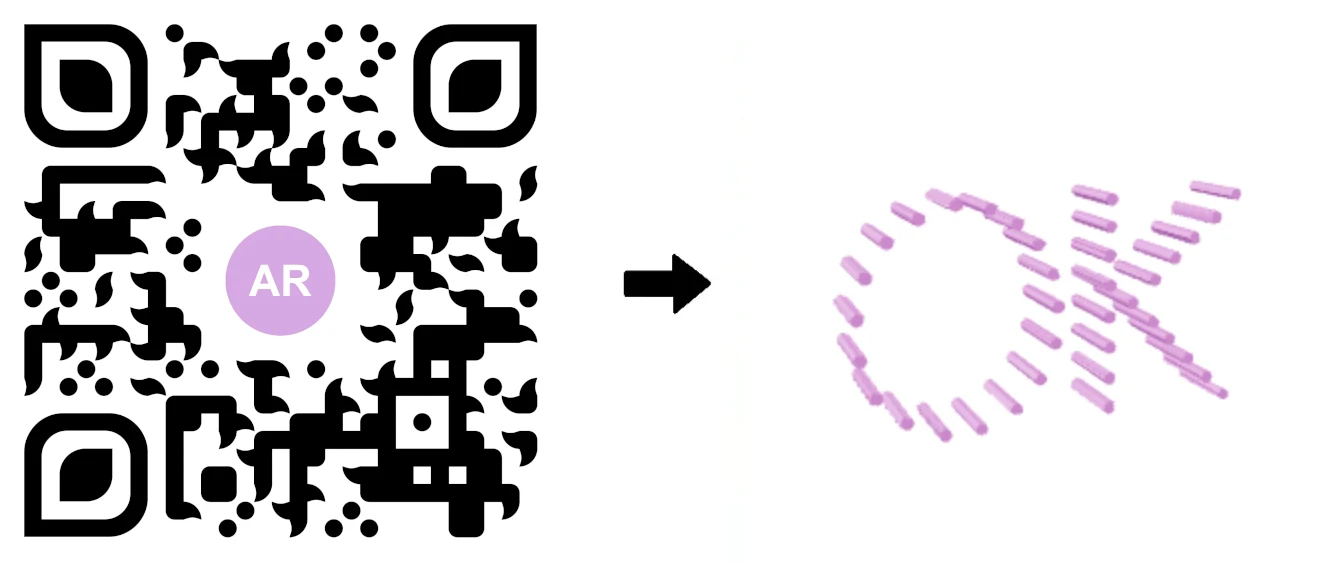 AR Text iOS app demo:
Tutorial: First AR Code Experience with our Free Trial
Creating an Augmented Reality experience might sound like a daunting task, but with our free trial at AR Code, it's as simple as following a few steps. This tutorial will guide you through creating your first AR QR Code experience.
Sign Up for a Free Trial: Navigate to our website https://ar-code.com and sign up for a free trial account. Fill in the necessary details and click on "Register".
Access Your Dashboard: Once you've registered and logged in, access your personal dashboard. Here, you will find our free 3D modeling tool for AR Texts.
Enter the Text: In the 3D modeling tool, input the text that you want to display in your AR experience.
Choose the Font: After you've entered the text, select the desired font for your text. Feel free to experiment until you find one that suits your project's tone.
Select the Color: Next, choose the color for your text. This could be your brand's color or any color that you think fits your message best.
Preview and Create: Once you're satisfied with the 3D preview of your AR Text, provide a reference name for your AR Code experience. This will help you identify it later. After you've done this, click on "Create".
Congratulations! You've just created your first AR QR Code. This code can now be downloaded and shared. Anyone can experience your AR creation by scanning the AR QR Code.
Want More Features? If you're hooked and want to delve deeper into AR Code's capabilities, consider upgrading your account to access more 3D modeling tools and enjoy premium features. For instance, as a premium user, you can upload your own 3D models. You can find out more about our premium plans on the following page: Pricing
Powering
31,944

AR experiences
Serving
114,286

Scans per day
Trusted by
21663

Creators
Start creating, managing, and tracking your AR Code experiences.