---
AR Code Tech | Wednesday 25th of January 2023 01:06:47 PM |
---
Augmented reality  can be a powerful tool for event organizers looking to promote their events and attract people. By using AR Code technology, event organizers can create interactive and immersive experiences that showcase the highlights of their event and provide potential attendees with a taste of what they can expect.
Promotional Campaigns for Events
The organization of an event typically requires a promotional campaign to attract and generate interest. This campaign often includes the use of posters, flyers, tickets, or brochures to advertise the event and provide attendees with information about the show.
While these traditional promotional materials can be effective at spreading the word about an event, they are often static and do not provide a particularly immersive or interactive experience.
AR Displays on Posters, Flyers, and Brochures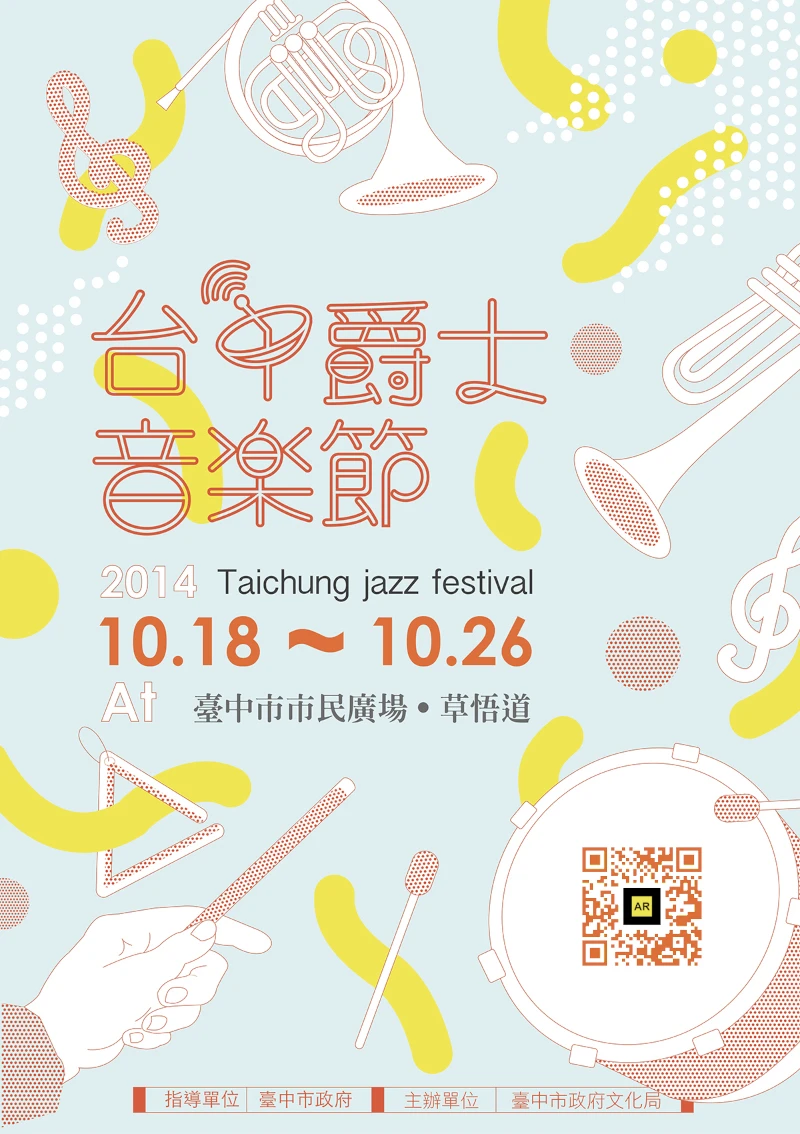 Incorporating the AR Code tech into event promotion materials is relatively easy and requires minimal setup. All you need is an Augmented Reality Code, which can be easily generated using the online AR Code platform. These codes can then be printed on posters, flyers, or brochures, or displayed digitally on websites or social media.
When someone scans the AR Code with an AR device, such as a smartphone (iOS and Android) or an AR headset (Apple Reality, Meta Quest), he will be able to access an interactive AR experience that showcases 3D content of the event. This experience could include 3D models, 3D videos, or other digital elements that provide a preview of what attendees can expect at the event.
Augmented Reality for Event Promotion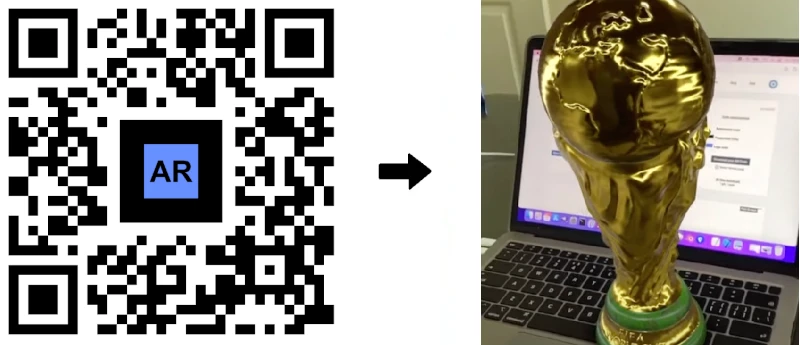 Augmented reality is a useful tool for promoting events, especially concerts, festivals, art exhibitions, and sports competitions. AR Codes on posters or brochures allow event organizers to provide a great marketing experience.
For example, an AR Code placed on a poster for a concert could display a 3D model of the stage or a video preview of the singer performance. For an art exhibition, the AR Code could display 3D models of artworks. An AR Code could also be placed on a map or guide for a festival, it could provide spectators with an interactive map and the locations of various attractions, stages, or other points of interest.
Powering
19,414

AR experiences
Serving
20,583

Scans per day
Start creating, managing, editing, and tracking your AR Code experiences.