---
Wednesday 29th of December 2021 07:08:36 AM |
---
The conversion tracking tools provided on ad platforms such as Facebook Ads and Google Adwords can enable you to gather data on your AR Code experiences. This can be used to generate retargeted ads, as well as monitor your AR Codes performance.
AR Code tracking to optimize your marketing campaigns
Understanding your AR Code scanners profile is essential to improving your marketing. By simply adding a tracking conversion code to your AR Code campaigns, you can track and retarget your scanners from your preferred advertising platform.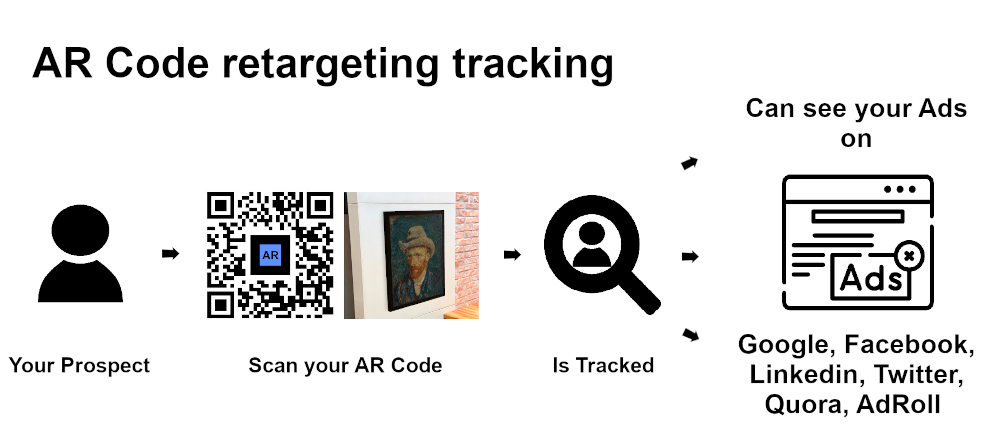 By adding your tracking code from any of the platforms below, you will be able to create personalized ads for your scanners and get more stats about them.
Ads platforms available on the AR Code interface
AR Code incorporates 7 types of tracking codes from the advertising platforms below:
Facebook Pixel
Google Adwords Conversion Pixel
LinkedIn Insight Tag
Twitter Pixel Tag
AdRoll Pixel Tag
Quora Pixel Tag
Here is the AR Code tracking creation interface: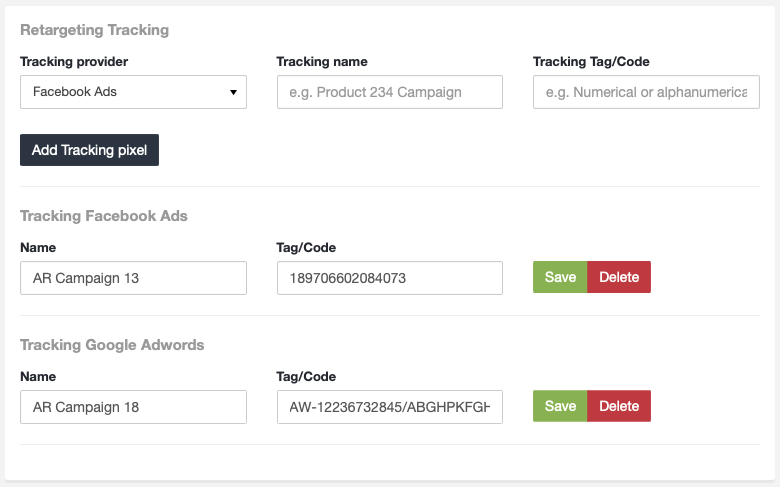 Tracking/retargeting features are only available for AR Code premium accounts (STANDARD & PRO plans).
Powering
17,704 AR experiences
Serving
18,393 Scans per day
Start creating, managing, editing, and tracking your AR Code experiences.