---
AR Code Tech | Thursday 23rd of December 2021 07:18:45 AM |
---
A Custom Page is a special page that will appear between your AR Code scan and its AR experience display. On this custom page you can add a banner and a logo along with an URL link and two messages to represent your brand or company.
Here is an example of a Custom Page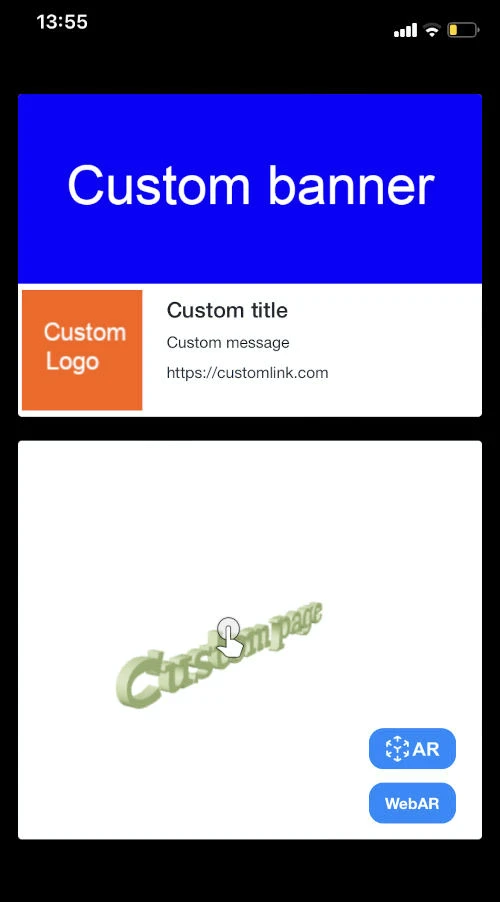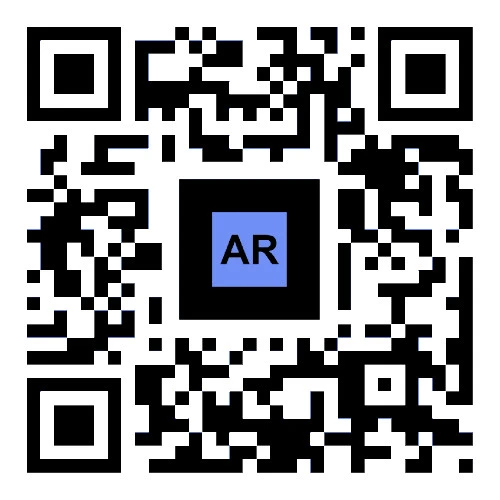 A custom page is a great way to give users a taste of your brand, message, or company values. It can be used to drive user behavior before accessing the AR experience.
AR Code Custom Pages creation
Custom pages creation can be done on the AR Code interface by premium users only. You can create 50 custom pages with a STANDARD account or 500 custom pages with a PRO account. You can set up a custom page for each of your AR experiences.
Creating a customized page is simple and easy. Just open the AR Code dashboard, select the "Custom Pages" link, and click on "Add new." The creation interface looks like the following: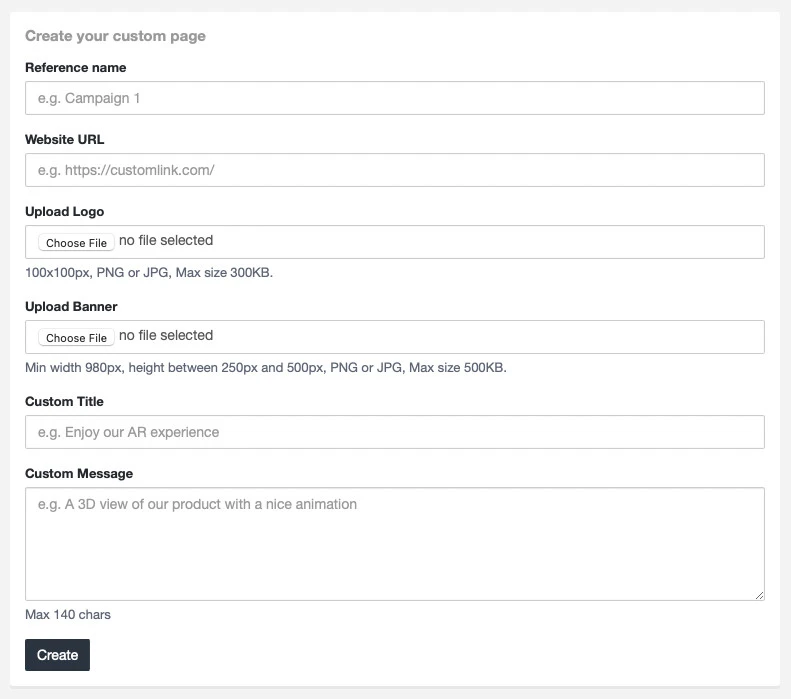 If you have more questions regarding the Custom Pages feature please contact our support.
Powering
19,414

AR experiences
Serving
20,584

Scans per day
Start creating, managing, editing, and tracking your AR Code experiences.