---
AR Code Tech | 19/10/2023 |
---
Learn how to create a unique and branded AR experience with Custom Pages. This feature allows premium users to add a banner, logo, URL link, and messages on a special page that appears between the AR Code scan and its display. This is a great way to showcase your brand, drive user behavior, and enhance the AR experience.
Example of a Custom Page
See an example of a Custom Page in action: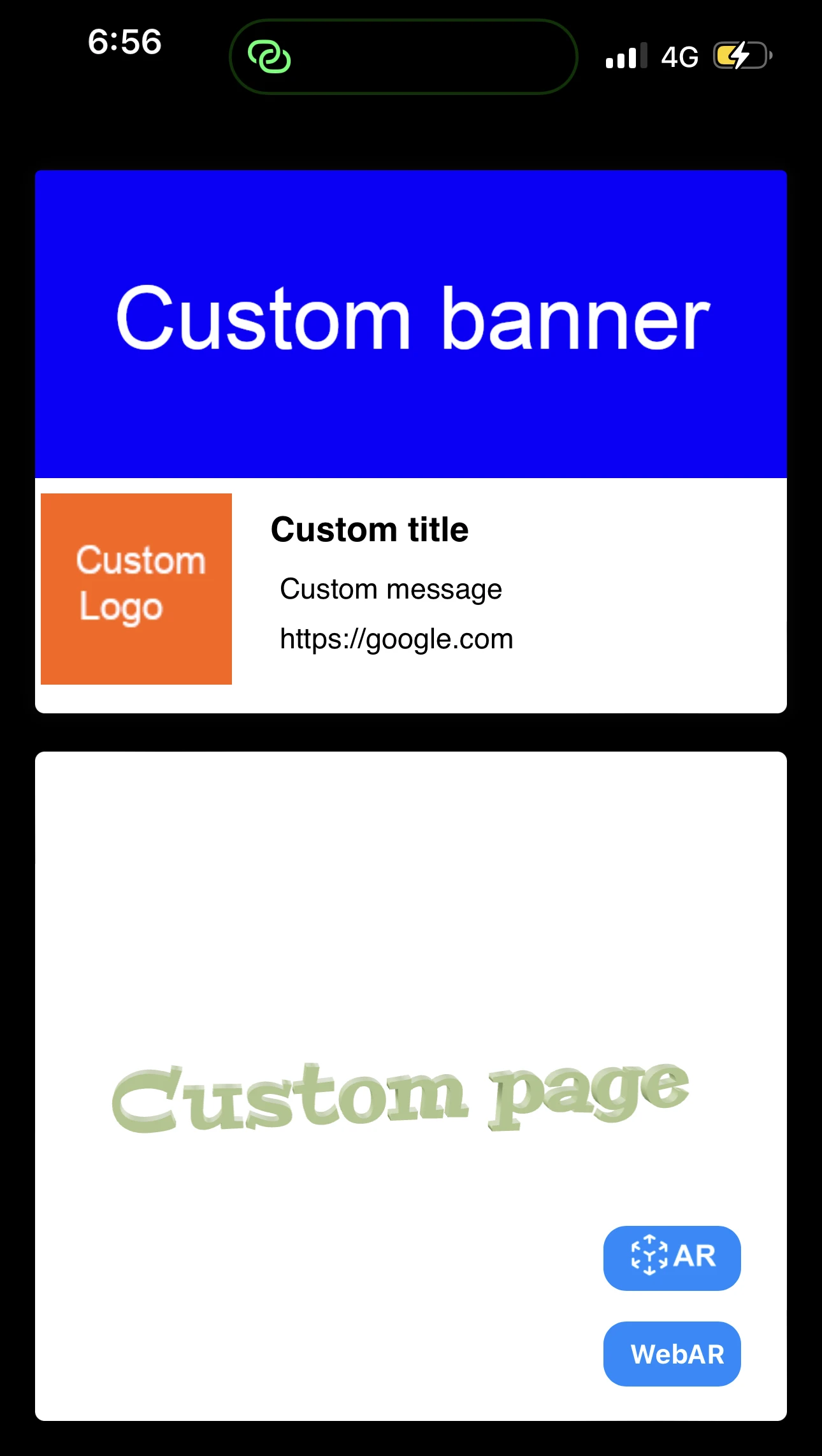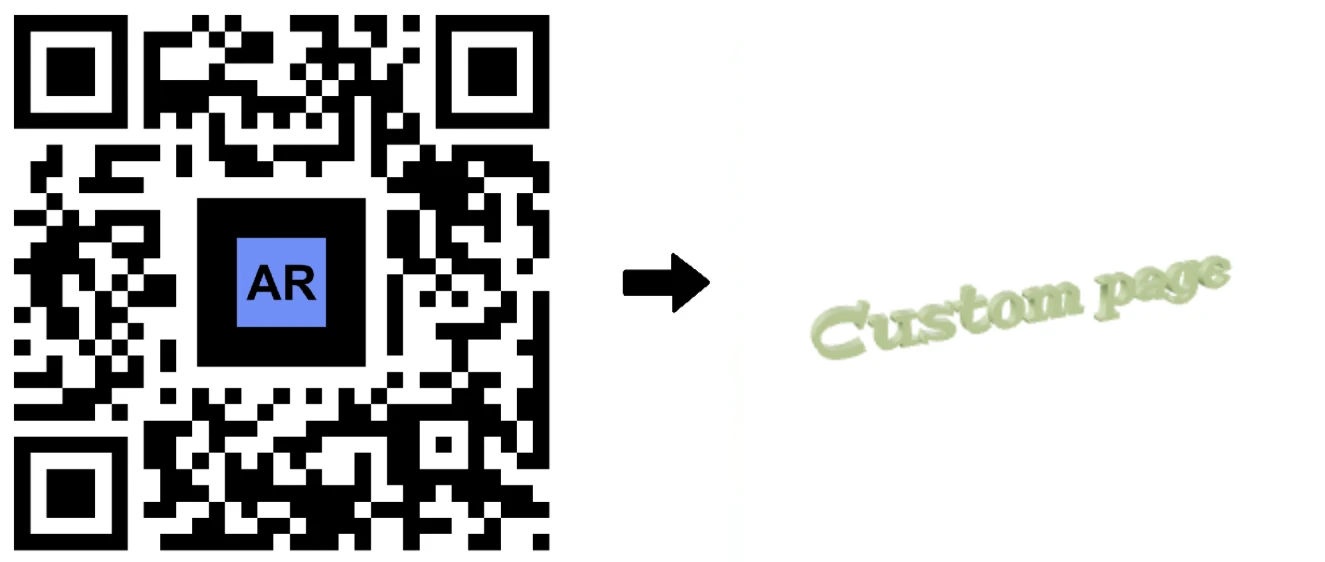 How to Create a Custom Page
To create a Custom Page, premium users can access the AR Code interface and select the "Custom Pages" link. From there, click on "Add new" to access the creation interface, which includes forms for reference name, website URL, logo, banner, custom title, and custom message. Each Standard account can create up to 100 custom pages, while PRO accounts can create up to 1000 custom pages.
When creating a custom page, ensure that your images meet the following requirements:
Logo: 100x100px, PNG or JPG format, Max size 300KB.
Banner: Min width 980px, height between 250px and 500px, PNG or JPG format, Max size 500KB.
Additionally, please fill out all necessary forms including:
Reference name
Website URL
Upload Logo
Upload Banner
Custom Title
Custom Message
After creating your custom page, associate it with the desired AR Code on the AR Code creation or editing page.
Contact Support
If you have questions regarding the Custom Pages feature or need assistance, please contact our support team.
Powering
40,870

AR experiences
Serving
134,882

Scans per day
Trusted by
27885

Creators
Start creating, managing, and tracking your AR Code experiences.