---
Monday 14th of March 2022 08:01:19 AM |
---
Augmented reality is a technology that allows us to project virtual objects onto the physical environment. With just a smartphone and an AR Code printed on a business card, you can provide your prospects with an experience they'll never forget.
AR Code can turn your business cards into an interactive experience
AR Code is a concept and technology that let you create AR experiences to be associated with AR QR Codes.
AR Code experiences uses a variety of rendering technologies and is designed to be universally accessible: on devices that have the latest versions of Apple's ARKit or Google's ARCore installed or on any device with WebAR.
With AR Code, you can bring your business cards to life by using augmented reality to deploy a 3D logo, a 3D Text, an AR Video or a 3D model without having to download an app for your prospect.
Example of an AR Video on a business card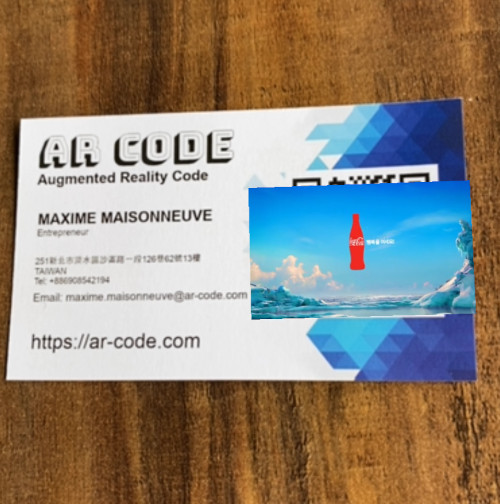 More information on AR Videos: AR Video: play videos over Augmented Reality QR Codes
Example of an AR 3D Logo on a business card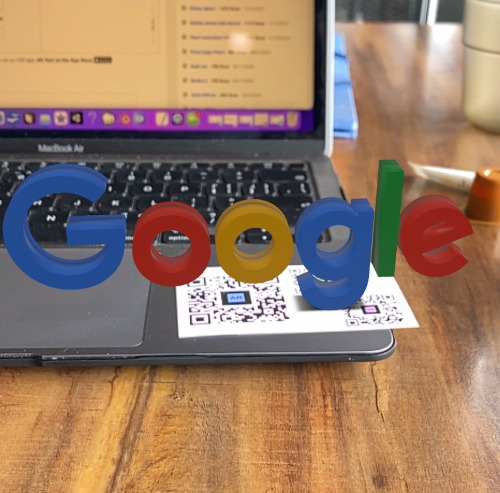 More information on AR Logos: AR Logo, to automatically design 3D logos from SVG image files
Create an AR Business Card
Try our technology that let you generate various AR Code experiences as AR Texts, AR Videos, AR Logos, AR Photos or AR Portals: https://ar-code.com/pricing
Start to augment your business card with embedded AR content that's viewable universally on a smartphone or tablet.
Powering
17,704 AR experiences
Serving
18,391 Scans per day
Start creating, managing, editing, and tracking your AR Code experiences.