---
Tutorials | Thursday 19th of November 2020 07:55:39 AM |
---
AR Code Studio is an online 3D editing software, it allows you to create and convert 3D files and export them in various files format. This online 3D studio is part of the AR Code project, an augmented reality cloud service that generates AR QR codes.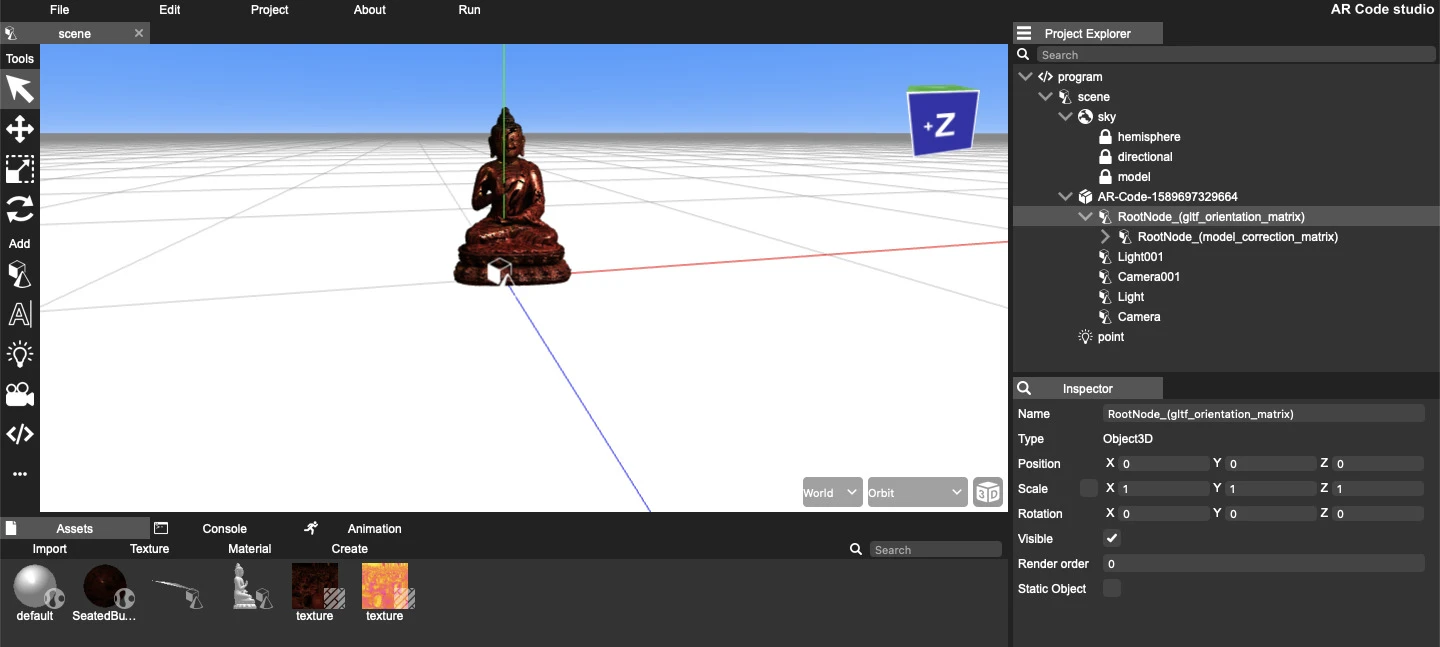 A .glb, .ply, .stl, .fbx, .obj, .x3d, .gltf, or a .zip file including the 3D file and texture paths is necessary to upload a 3D file on AR Code. It is then automatically converted to the .usdz format on our server. More details for 3D file upload on AR Code: Uploading 3D models on AR Code, what File Size and Format?
What is your 3D file extension ?
To convert a 3D file, check its file extension first. AR Code Studio supports the following import formats: .glb, .gltf, .ply, .stl, .obj, .fbx and .dae
Does your 3D file include an animation?
AR Code Studio doesn't support animated 3D models. For animations we recommend Blender or Autodesk Maya 3D software to convert them.
What is the size of your 3D file?
AR Code Studio supports 3D files smaller than 15MB. Files larger than 15MB could cause slowdowns. To reduce the size of a 3D file, follow our TUTORIAL: VIDEO TUTORIAL: How to compress / reduce the size of a 3D model in Blender (GLB, GLTF, DAE, FBX, OBJ...)?
See below for the steps needed to convert your 3D file to .glb or .gltf
To access AR Code Studio, create a pro account on AR Code: https://ar-code.com/user/register
Conversion steps:
Click on "Assets > Import > 3D models"
Select your 3D file with the following extension: .glb, .gltf, .stl, .ply, .obj, .fbx or .dae
Resize the model if necessary
Click on "Textures" to work on the textures
Export the .glb or .gltf file by clicking on File> Export> GLB for AR Code or GLTF for AR Code
Generate your AR Code with this file
Video tutorial: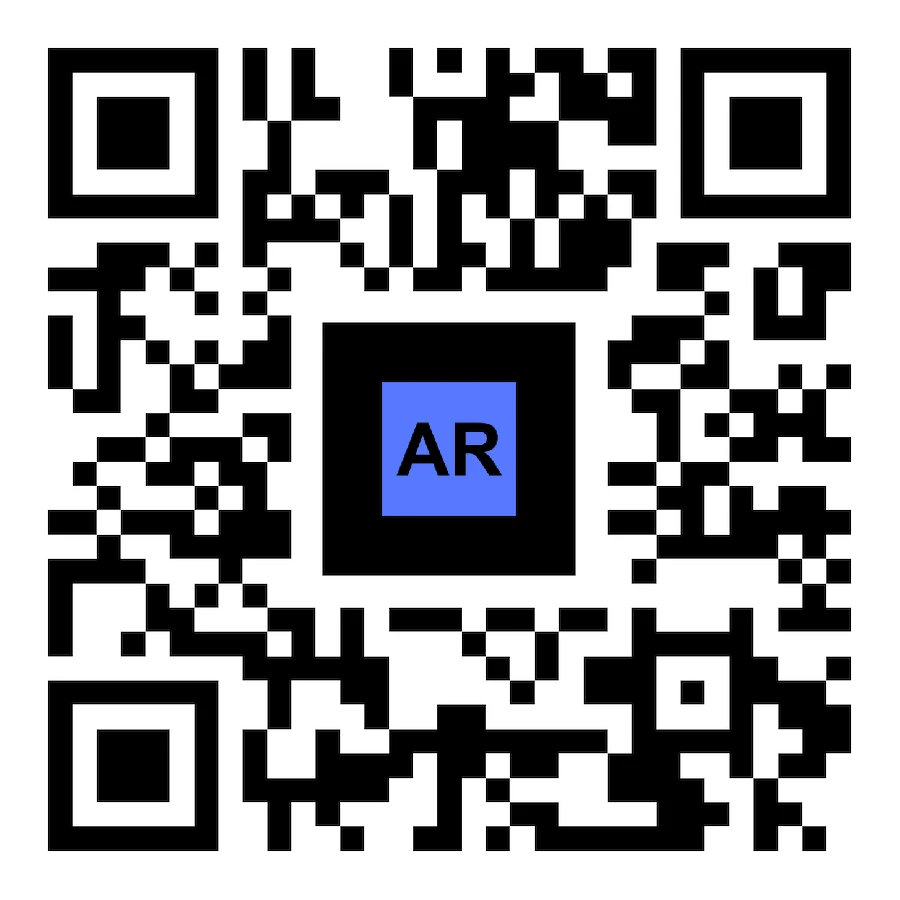 Powering
19,414

AR experiences
Serving
20,583

Scans per day
Start creating, managing, editing, and tracking your AR Code experiences.