---
Sunday 13th of September 2020 08:32:03 AM |
---
The ability to access information in real time is crucial for the public's understanding of a Smart Cities world. Augmented Reality already allows for the display of interactive information via an AR Code.
With Apple and other companies set to release AR devices in the mass market, AR implementations in smart cities will be essential.
What is a Smart City?
The term "smart city" was originally used to describe an urban organization that uses technology to deliver services and solve problems. It is now a philosophy designed to create well-being for the people living in it.
A smart city offers various technological solutions for improving transportation and accessibility, refining social services, endorsing sustainability, or giving citizens a voice. The main goal of a smart city is to improve policy efficiency, decrease waste and inconvenience, expand social and economic quality, and to maximize social inclusion.
City residents are already familiar with new technologies and use smart tools to solve their problems. They will easily adapt to scanning AR QR Codes to get interactive 3D experiences.
What is an AR Code?
An AR Code is a type of barcode that contains information needed to show in a simple way a 3D object that can be reproduced in an augmented reality environment.
AR Codes can be placed on a wide variety of items, including: product packaging, business cards, books, tickets, brochures and flyers, labels and stickers, clothing, banners and posters, bottles , cans, newspapers and magazines...
AR QR codes are used in cities to display dynamic information and make the audience very receptive. As examples, they could be used at a bus stop to provide the bus schedule or on a metro system card to provide a map: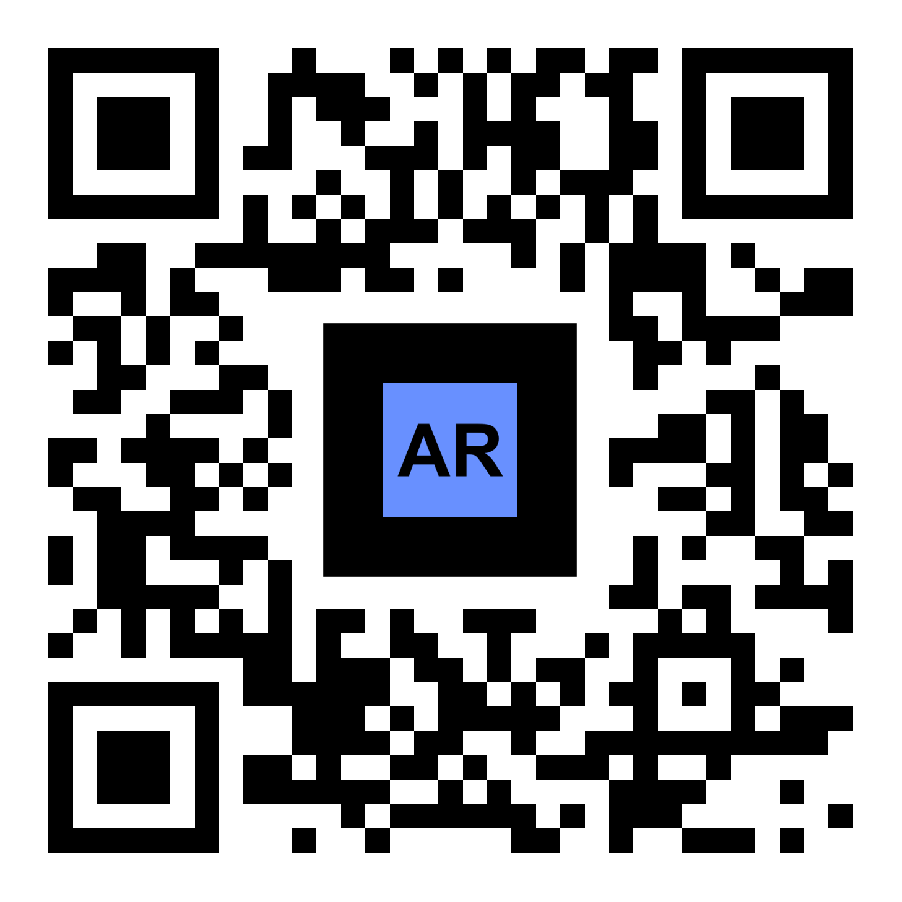 To be successful, smart cities need to use Augmented Reality solutions.
In a smart city context, AR QR Codes can be used to display Augmented Reality experiences in many ways:
In the public transports: AR subway maps, instantaneous information on the transport network status, display of an image to advise passengers, or a video for passenger guidance, ...
Tourism development can utilize virtual tours such as those that offer interactive experiences within museums, the promotion of some historical monuments, or full distant visits.
To improve the employee's productivity, an augmented reality interface can be created to display information on the city's infrastructure such as the electric system, watering, cabling, and pipes.
Powering
17,704 AR experiences
Serving
18,389 Scans per day
Start creating, managing, editing, and tracking your AR Code experiences.